Published on May 21, 2020
Updated on June 10, 2020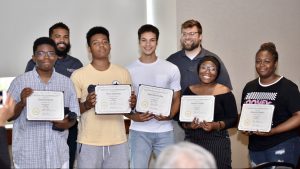 The Center for Academic Success & Excellence will continue to support students during their transition into Mizzou even during these turbulent times. This summer, the group of Summer Bridge Scholars will focus on multiple developmental areas for success. The Scholars will engage with CASE Staff and student coordinators to enhance their capacities in the following areas:
Academic Success
Social Engagement
Leadership Development
Even though CASE is saddened we cannot have scholars on campus, our goal does not change. Since the program's inception in 1994, we are determined to give scholars an advantage at Mizzou. This summer we will start with a welcome event on Friday, June 5th and have interactive sessions over the following 6 weeks covering these topics:
Establishing friendships and creating boundaries
Exploring your 'why'
College Support Systems
The Ups & Downs of the College Semester
What College Busy Looks Like
What Can You Control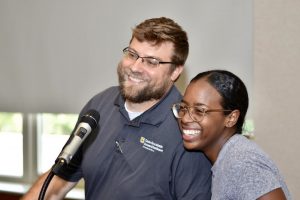 The CASE Summer Bridge Program will help students find and utilize support that few others receive. If you have any questions or want more information about the program please email Justin Light at lightjr@missouri.edu.
---