Published on May 21, 2020
Updated on May 5, 2021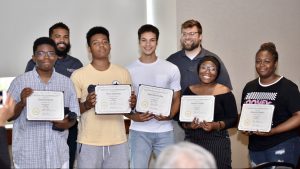 The Center for Academic Success & Excellence is looking forward to a virtual Summer Bridge 2021.
Since the program's inception in 1994, we are determined to give scholars an edge at Mizzou while bridging the gap from High School to College. The Program is designed to help students learn how to gain and leverage advantages, build social groups and make connections to faculty and staff who can make a positive impact on your university experience.
The summer session will start on June 7th and run through July 31st. It will require about 2-3 hours per day of engagement which includes class, meetings and social time.
How to Join
Students who are interesting in joining the program can complete this survey. After doing so the CASE staff will reach out to you and have a conversation about building engagement points.
Cost & Credit Hours
The cost for Summer Bridge 2021 is $500 and will be put on your student account so you can pay it off over time.
Students can earn 6 credit hours through Communication 1200 & Black Studies 1000. Normally this would cost over $1,800 (and that's just MO residents) if you want to earn 6 credit hours on your own over the summer semester.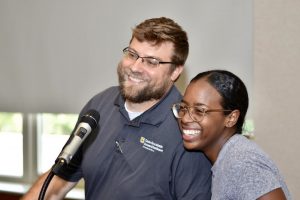 The CASE Summer Bridge Program will help students find and utilize support that few others receive. If you have any questions or want more information about the program please email Justin Light at lightjr@missouri.edu.