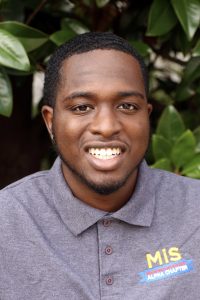 Christian McDonald
Marketing Intern
Biography
Christian McDonald, a Kansas City native, is a junior at Mizzou. McDonald is majoring in broadcast journalism with an emphasis in sports journalism. He is also working towards a minor in English. McDonald hopes to be a beat writer in a major sports city and eventually work for Fox Sports.
Before attending MU, McDonald went to Center High School in Kansas City. At Center, McDonald competed in soccer for four years and participated in the marching band for three. His passion for sports grew with the school's YouTube channel HiveTV.
McDonald decided to attend Mizzou because of the stellar journalism program. Earning the Brooks Scholarship was another push to attend Mizzou for McDonald. McDonald was able to get involved with CASE through the Summer Bridge Program in the Summer of 2019. The summer program was how McDonald was able to get connected with the CASE Marketing Team.
McDonald began with the CASE Marketing Team in the Fall of 2021. He plans to contribute as a writer and voice on the podcast. McDonald saw this opportunity to grow as a journalist and to learn directly from an accomplished journalist and reporter in Fallon Smith.