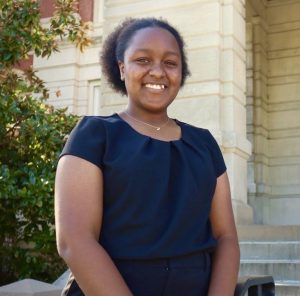 Ciara McCaskill is a third-year journalism student at Mizzou. After expressing interest during a brief meeting at her Summer Welcome, McCaskill joined the CASE Marketing Team during her freshman year.
Ever since working on the yearbook staff at her high school, she's had an interest in journalism. She's also gaining experience as a podcast director and host for the TRiO program at Mizzou.
When she graduates, McCaskill hopes to pursue a career in journalism whether it's as a reporter, producer, or photographer.