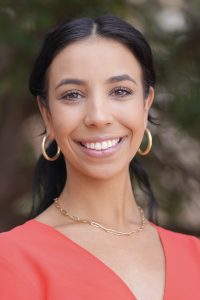 Hannah Gates
Marketing Intern
Biography
Growing up in the St. Louis area, Hannah was surrounded by Mizzou tiger pride, but never guessed she would end up becoming a tiger herself, especially a teacher. Hannah is majoring in Secondary Education, with an emphasis in English Language Arts. She is planning to teach English as a second language (ESL) to refugees in the U.S. or to travel overseas and teach English.
She found her passion through her many travels abroad; having visited over 15 countries completely changed her perspective on the world. Over the course of Hannah's travels, people were what she always paid most attention to. She couldn't believe how people lived in certain conditions, some without basic human rights. She was heartbroken seeing children her own age without food, without water, without a place to sleep, without schooling and other basic needs. This is when Hannah realized the importance and value of education.
Hannah made the connection that learning English in the U.S. would help grant refugees more job opportunities and help them find economic stability, bettering the generations to come.
With English speaking skills in the U.S., not only would they be able to better support themselves, but their families as well, giving them a brighter future. Hannah's plan also applies the same overseas, with the hope for children to realize they can exceed their goals and learn English to assist in their success. She wants to broaden her future students' horizons and self-expectations, instilling in them that they can follow their dreams!
Hannah's senior year of high school she toured the University of Missouri School of Education and instantly fell in love with the people at Mizzou, and the surrounding Mizzou culture. She knew instantly that this would be her new home. Hannah plans to graduate in 2024 with her bachelor's degree in Secondary Education. She joined CASE as a Summer Bridge Scholar in 2020 and the Marketing Team in Spring 2022. She is overjoyed with the opportunity she has been given to meet new people and help tell their stories. She hopes to find a way to combine education with storytelling and writing and cannot wait to see what the future holds for her.