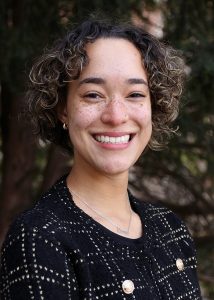 Ryan Wilson
Marketing Intern
Biography
Ryan Wilson was born in Chicago, Illinois and moved to the suburbs of Mundelein, Illinois when she was 3 years old. Wilson was drawn to Mizzou because of the prestigious journalism school. She also earned the university's Diversity Award. Prior to coming to MU, Wilson had an interest in magazine writing but decided strategic communications was the right path for her. Wilson has a strong passion for music, fashion and social media.
In her free time, Wilson is an executive board member of the National Association of Black Journalists (NABJ) Ale Chapter at MU and is a strategist at Relevant Youth. Wilson is an advocate for making sure that underserved and underrepresented minority voices are heard through various media platforms.
In Spring 2022, she joined the Center for Academic Success & Excellence's (CASE) Marketing Team as a social media marketing intern to create content highlighting the success of URM students. She hopes to assist in increasing CASE's presence on campus and engagement across CASE's social media platforms. Wilson wants to make content that is exciting, engaging and resourceful not only for marginalized students, but the entire student body at Mizzou.
Wilson plans to work for a marketing firm when she graduates in 2024.