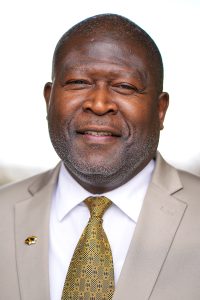 E. Andre Thorn, Ph.D
Director
Email: thorna@missouri.edu
Biography
Dr. E. Andre Thorn is the new Director of the Center for Academic Success & Excellence at the University of Missouri-Columbia (MU). He originally hails from Las Vegas, Nevada and attended the University of Nevada, Reno where he completed a Bachelor of Arts in Criminal Justice and a Master of Arts degree in Counseling and Educational Psychology with an emphasis in College Student Development. He earned his Ph.D. in Educational Leadership & Policy Analysis from the University of Missouri in 2014.
Dr. Thorn comes to back to Mizzou after serving as the Assistant Director of CASE, formerly Academic Retention Services (ARS) from 1998-2010.
"Mizzou has evolved over time to put CASE in the position it's in. I am excited to get students engaged and connected with Mizzou before they step foot on campus," Thorn said.
Most recently, he was Director of the Multicultural Center at the University of Alaska, Anchorage (UAA) 2011-2020. During his tenure in Alaska, he engaged in a variety of campus and community committees and programs designed to enhance the student of color experience and enhance diversity, inclusion and equity efforts. He also served as an adjunct faculty in both the Career and Technical College and has taught UNIV 150 (Creating Success in College) and Organizational Theory and Behavior, and Change Leadership courses in the UAA College of Business at both the graduate and undergraduate level.
He has been married to Stephanie White Thorn, Esq. for over 25 years.