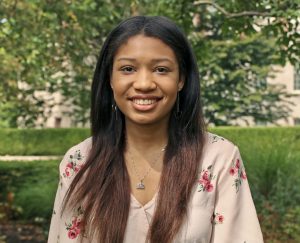 Keara Shannon
Marketing Intern
Biography
Keara Shannon was born in Chicago Heights, IL and lived in the neighboring town of Matteson for 13 years. She moved to Plainfield, IL in 2013 and attended Oswego East High School. Her interest in journalism started during her junior year of high school and she committed the following year after watching the film "Spotlight".
She attends MU as part of the class of 2023 and plans to major in Digital and Print Media with minors in Spanish and Black Studies. Her experience includes being a staff writer for her high school's newspaper and an opinion columnist for MU's student-run newspaper, the Maneater.
In the spring of 2020, she added the CASE Marketing Team to her resume. Though her career aspirations are not yet decided, she wants to give a voice to the voiceless and inform people of the injustices happening around the world, no matter how big or small.