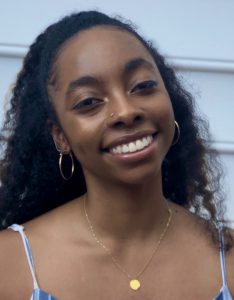 Marketing Intern
Kyndall Hubbard is a junior from the Washington D.C. metro area. Her interest in journalism began early. By high school she gained professional experience volunteering for Rockville 11 News in Rockville, Maryland. She has also written for MU's student newspaper, the Maneater, and has worked as an intern and freelance writer for USA Today Magazine.
Hubbard joined the CASE Marketing staff in the spring of 2020 to continue hands-on learning outside of the J-School. As a documentary journalism student, she hopes to work in long-form journalism, combining news coverage with filmmaking techniques. Hubbard enjoys taking part in various activities on campus, including working as a MizzouRec Pilates instructor and being a member of Diversity Peer Educators (DPE).
Hubbard looks forward to gaining invaluable experience as a member of the marketing team.