Published on March 15, 2023
Author's Note: The following book list was put together to provide novels that honor Black lives. As an English education major, I asked some of my fellow peers in my classes to recommend texts they have read. The books and summaries in the list below were composed by performing online research on the texts, as well as oral explanations provided by peers. These books were recommended because of the impact they have had on my peers and the messages, themes and ideologies behind the text itself.
1. "Beloved" (1987)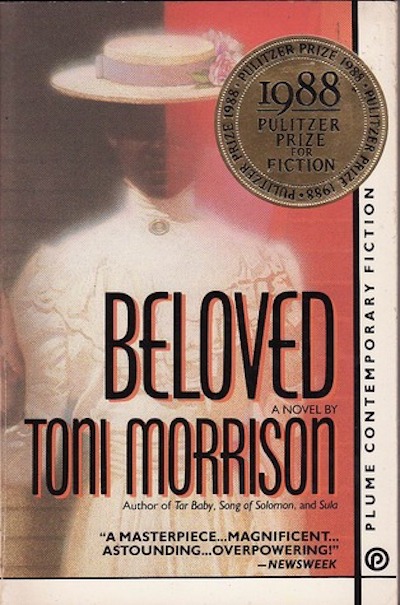 By: Toni Morrison
"Beloved" is set in the post-Civil War era, and follows the life of a runaway slave named Sethe and her daughter Denver. They live in a residence that they believe to be haunted by Sethe's late daughter who has passed away. Having gone through the lived experiences she has and continues to live through, she demonstrates the psychological effects of slavery and how it has impacted her life. This novel dives into the pain of the past that meets the characters' present day to day lives. Despite the internal and external hardships of her life, Sethe continuously perseveres by standing up for what she believes in as the strong, heroic and powerful black woman she is.
2. "Homegoing" (2016)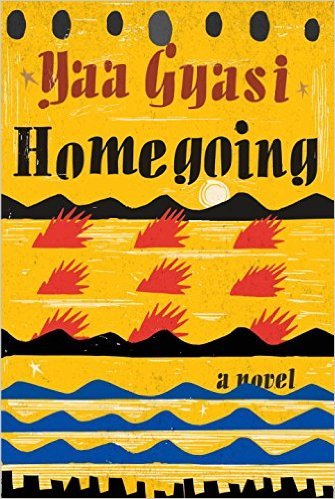 By: Yaa Gyasi
"Homecoming" is a novel that follows the ancestry of a Ghanaian woman named Maame. Every chapter of the book tells the story of a different ancestor of Maame and their own life journey. This narrative dives into each individual's identity, uncovering decades and decades of history and culture experienced by this Ghanaian family's tree. The story takes us through a multitude of time periods during the complex times of war, slavery and even the Ghanaian-American experience during segregation in the U.S. The lived experiences, trauma and stories pass down person to person, unfolding what it feels like to walk in their shoes.
3. "The Color Purple" (1982)
By: Alice Walker
Alice Walker's fictional best seller "The Color Purple" is about a 14-year-old girl named Celie who grows up in Georgia during the 1900s. Celie is a survivor of abuse, in which she turns to God for help and strength through her writing. Celie gives us a glimpse into not only her own life experiences of that time period, but also a multitude of tough experiences that are still challenges in today's world. The novel contains scenes and themes that portray police brutality, LGBTQ+ hardships, familial trauma, sexual abuse, and misogyny. Throughout Celie's struggles, she still seeks to find love, friendships, religious strength, empowerment and independence.
4. "This is My America" (2020)
By: Kim Johnson
Young adult (YA) novel "This Is My America" by Kim Johnson follows the story of 17-year-old Tracy Beaumont. In this tale Tracy's father has innocently been sent to death row. Time is quickly running out for her father, and Tracy writes letters every night to an organization asking for them to help him. One night the police arrive at Tracy's home, and the unthinkable turns into another new, devastating reality. This book examines the racial injustices that are in our world today as accusations of killing a white girl are pushed onto Tracy's brother. Tracy continues her fight towards justice despite the flawed society and broken justice system.
5. "Sulwe" (2019)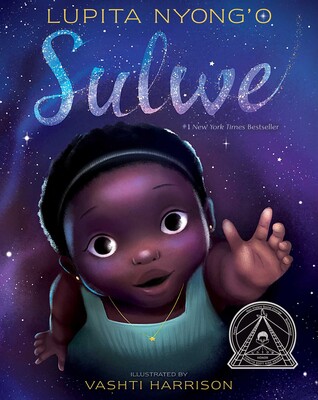 By: Lupita Nyong'o
Written for children, this picture book takes us into the mind and experience of a young child named Sulwe. Kenyan Author Nyong'o writes this book centered around Sulwe and her battles about self esteem, identity and what it feels like from her perspective to be a young black girl within a colorist community. She learns about beauty, confidence and what really lies within her. This is a quick read, but beyond its surface layers, it holds significant meaning and a strong message for all ages to read.

6. "Bridges To Heal Us" (2021)
By: Erin Jones
"Bridges To Heal," written by public speaker and author Erin Jones, discusses the topic of racism in the U.S. She addresses the steps we must take to move towards a peaceful, healed and stronger nation, and what we can do as individuals to make a difference in this world. She tells personal stories that follow her lived experiences, observations and lessons she has learned. Erin Jones shares strategies we can follow to make a difference and help heal our community. She also shares her experiences on the "TEDx Talks" stage as a public speaker.

7. "Black Girl, Call Home" (2021)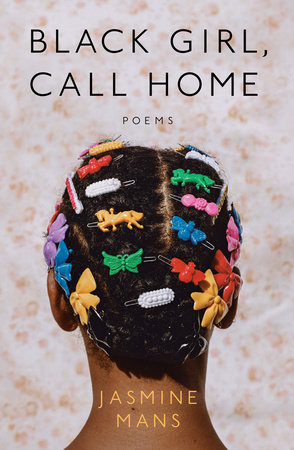 By: Jasmine Mans
This collection of poems written by Jasmine Mans contains poetry about numerous topics including race, identity, feminism, LGBTQ+ and adulthood. Jasmine's poetry follows her life journey as she continues down the path to find healing and belonging. She shares her point of view as a black woman in this country, and the experiences she has endured thus far.

8. "Black Girls Must Die Exhausted" (2018)
By: Jayne Allen
This novel is the first of a three-part modern series that centers around womanhood. "Black Girls Must Die Exhausted" follows the journey of a strong-driven female named Tabitha Walker and her supportive best friends. Tabitha's life is going perfectly according to her plans. Her relationships are going smoothly, she's following her career dreams and everything is great. Suddenly, her world crashes and turns upside down when she receives news of her life-changing diagnosis that affects her ability to have children. She is put in a tough position and given some difficult choices to make, but with the support of those surrounding her, she pushes the limits. Tabitha comes to the realization that "Black Girls [really] Must Die Exhausted"- just as her grandmother had warned her.
9. "I'm Still Here: Black Dignity In a World Made for Whiteness" (2018)
By: Austin Channing Brown
Austin Channing Brown shares her experience through this novel by writing about what it was like for her growing up in a predominantly white community. She had her first experience with racism at a very young age that led her to many questions about the life she was living. She shares how her name, Austin, was given to her by her parents for a very important reason: to make it sound like she was a white male to give her a better chance at her future career. Austin has spent much of her career focused on prioritizing diversity and inclusion in various communities and settings. Her anti-racism work follows the framework that integrates love, faith, community and change to move toward a better, justified version of America.
10. "Brown Girls" (2022)
By: Daphne Palasi Andreades
This novel follows a group of female friends all living in New York who come from immigrant families and are people of color (POC). While trying to keep intact with their familial cultures, they also try to balance the American culture they live in. This novel explores the intersection of race, class, gender and identity through the lens of marginalized people in America. As these women try to find their place in the world,they encounter several obstacles that attempt to permanently divide them but always lead them back to their roots.