Published on April 5, 2017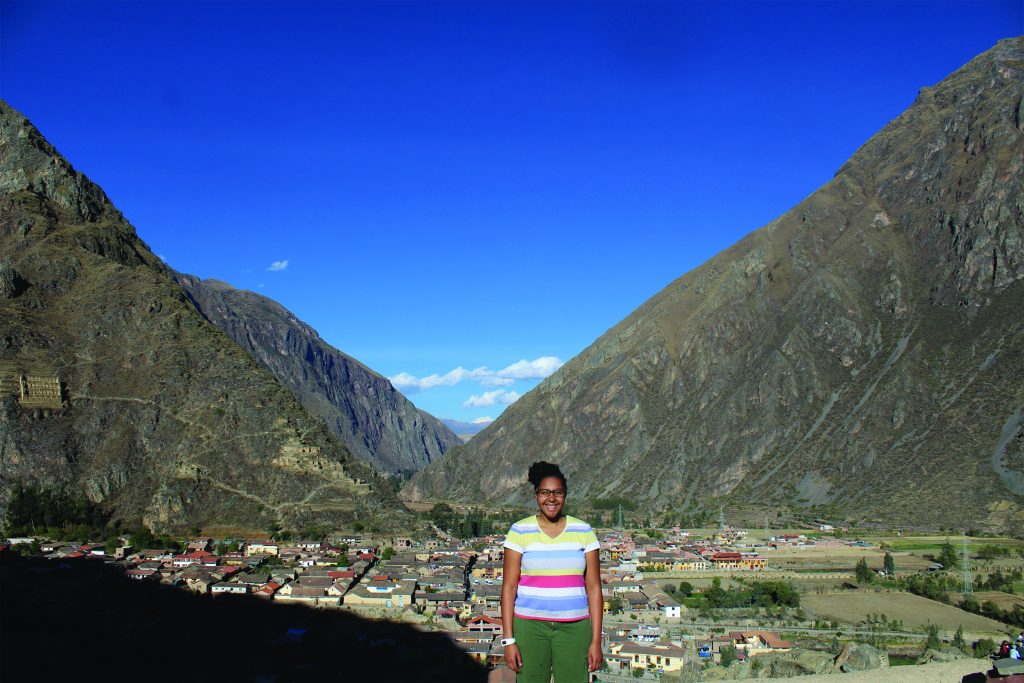 Studying abroad is no easy task. That is why MU has programs and resources to ensure that students have the tools necessary to experience studying abroad. Sierra Clemetson and Karla Valcourt were among the MU students who utilized these resources and embarked on study abroad trips last year.
Clemetson is a junior majoring in speech pathology and Latin American studies. She has always had an interest in Latin American culture and was originally planning to travel to Ecuador. However, when her Ecuador trip was cancelled due to a lack of participants, she chose to go to Peru. She wanted to practice and strengthen her Spanish and found Peru to be the perfect outlet for that.
With study abroad trips being a large expense, Clemetson applied for the Benjamin A. Gilman International Scholars Program. The purpose of the scholarship is to give students with limited financial means the opportunity to study and travel abroad. The selection process is very competitive and extensive, with applicants having to write two essays and be verified by both their financial aid and study abroad adviser.
"The hardest part was writing the essays and making them compelling enough to get the award," Clemetson says. "They definitely wanted people who were going to nontraditional places and doing nontraditional things and that was exactly what I was doing."
With the focus of her trip being global service learning, Clemetson spent her time in Cusco, Peru, living with a family while also spending four weeks working at a home for young mothers in the community.
"I definitely think it left an impact on me because when I first went in I had this perspective of being really sympathetic to their situation," Clemetson says. "But once I got to know them and got to kind of see their trajectory, it wasn't that they were necessarily sad about being in the situation that they were in, it was a life choice that they had made."
Although Clemetson found it fatiguing having to speak in Spanish constantly, she was able to adapt to the culture in a short amount of time. She cites her host family and the travel agency she used as being very helpful when it came to helping her adjust. Clemetson eventually realized that the trip had helped her become more independent, especially when she found herself sick during the second week.
"As soon as you get off the plane it's a totally different language," Clemetson. "I speak Spanish, but it was definitely a different experience, you're constantly speaking in a different language and it's so fatiguing."
For those interested in studying abroad, Clemetson suggests doing an at-home stay because that offers a support system throughout the trip. She also suggests making sure to pack for the weather properly because her trip fell during the middle of winter and there was no heat in the house she was staying in.
Valcourt is a senior majoring in broadcast journalism and minoring in French. She studied abroad in France through the Journalism School in order to practice her French skills and earn credit towards her degree. After going to a study abroad fair offered at the MU School of Journalism, Valcourt wanted to spend her 2016 spring semester in France.
She took classes at MU's partner school, Sciences Po University in Reims, France and found the biggest difference between taking classes overseas versus in the U.S. to be the teaching style.
"I had to adjust that because it wasn't as engaging, but this allowed me to learn in a setting completely unlike ours," Valcourt says. "The American education system is very engaging, professors are very personal. I remember [in France] that if you had a PowerPoint you were lucky, but this experience made me appreciate our education system and grow."
Being so far away from home for an extensive amount of time, Valcourt found herself overwhelmed during the first few weeks. Although she didn't necessarily feel a culture shock, she did find both navigating the city and the language to be difficult at times. She cites adapting to the use of military time as being an interesting adjustment along with how being late was considered normal in France.
"For me it wasn't a culture shock, but it was overwhelming because a lot of things confused me," Valcourt says. "Banks decided to take breaks at a certain time everyday and then I expected everyone to be nice, but they could tell that I was foreigner all the time and would start speaking in English."
When she arrived, Valcourt admits to initially being very lonely because only one other MU student was in the program. Slowly, but surely, she was able to connect with the other students around her and by the last day of the program she was well adjusted and even tried to extend her time in France.
"I've made life long friends and that's such a cliché thing to say, but I can say that out of that program there are three people I consistently talk to and that's amazing," Valcourt said.
Valcourt advices study abroad participants and aspirants to be willing to step outside of their comfort zone in order to get the full benefits of the program.
"Studying abroad is for the brave," Valcourt says. "You have to be willing to step out of your comfort zone and learn about other people and for me it debunked stereotypes that we have in place for certain regions and countries. When I returned I was able to connect with international students and it has allowed me to have good conversation and be socially aware."
Visit the MU International Center at N52 Memorial Union or online for more information on studying abroad.