Published on Sept. 15, 2022
Imagine walking into a venue full of young, beautiful Black and Brown students congregating, showcasing, and celebrating everything they offer to their campus. Imagine minority student-led service organizations and local Black-owned businesses being spotlighted. Imagine step show entertainment, live gospel choir performances – you name it. For underrepresented minority (URM) students attending a predominately white institution (PWI), this would be a welcoming site.
Fortunately, this was a reality for URM students at Mizzou.
The cultural mecca was the 2022 Gaines-Oldham Black Culture Center (GOBCC) Fall Fest.
Fall Fest is an annual festival organized by the GOBCC. They partner with the Legion of Black Collegians (LBC) and the National Pan-Hellenic Council (NPHC). This year's event took place Friday, Sept. 9, from 4:00 p.m. to 7:30 p.m. at MizzouRec. The first two hours featured tables of many Black student organizations and businesses introducing themselves to freshmen and other attendees, including our CASE scholars.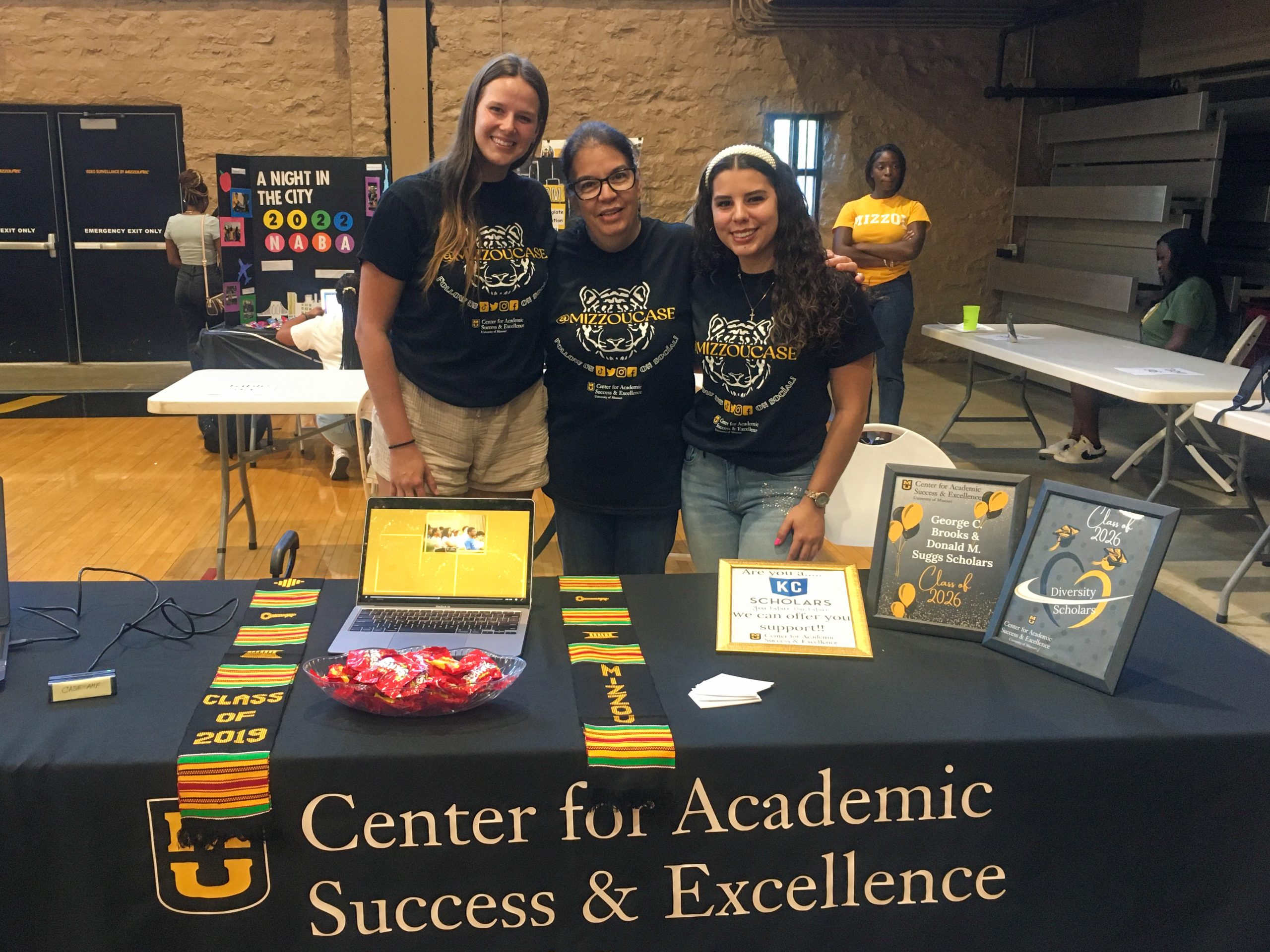 CASE had a table at the event, showcasing the various services we provide our scholars, with a slideshow playing on loop – highlighting our staff, marketing team, scholars and the events we host. The scholars had an opportunity to not only speak with staff at CASE's table, but also student organizations that can help them establish a cultural sense of belonging at MU.
In addition to being cultural-based, many of the student organizations are career-based, service-based, and extracurricular.
Diversity Award scholar and MU junior Destiny Earl tabled her business, Sincerely, Dae Cosmetics. Sincerely, Dae Cosmetics is a 100% vegan, cruelty-free natural homemade beauty product brand for sensitive skin.
"I think it's important just to get out there and to network with people because there are people from all over Columbia that I don't know," Earl said. "They don't know me and they don't know my business. So, it's just a good way to put myself out there."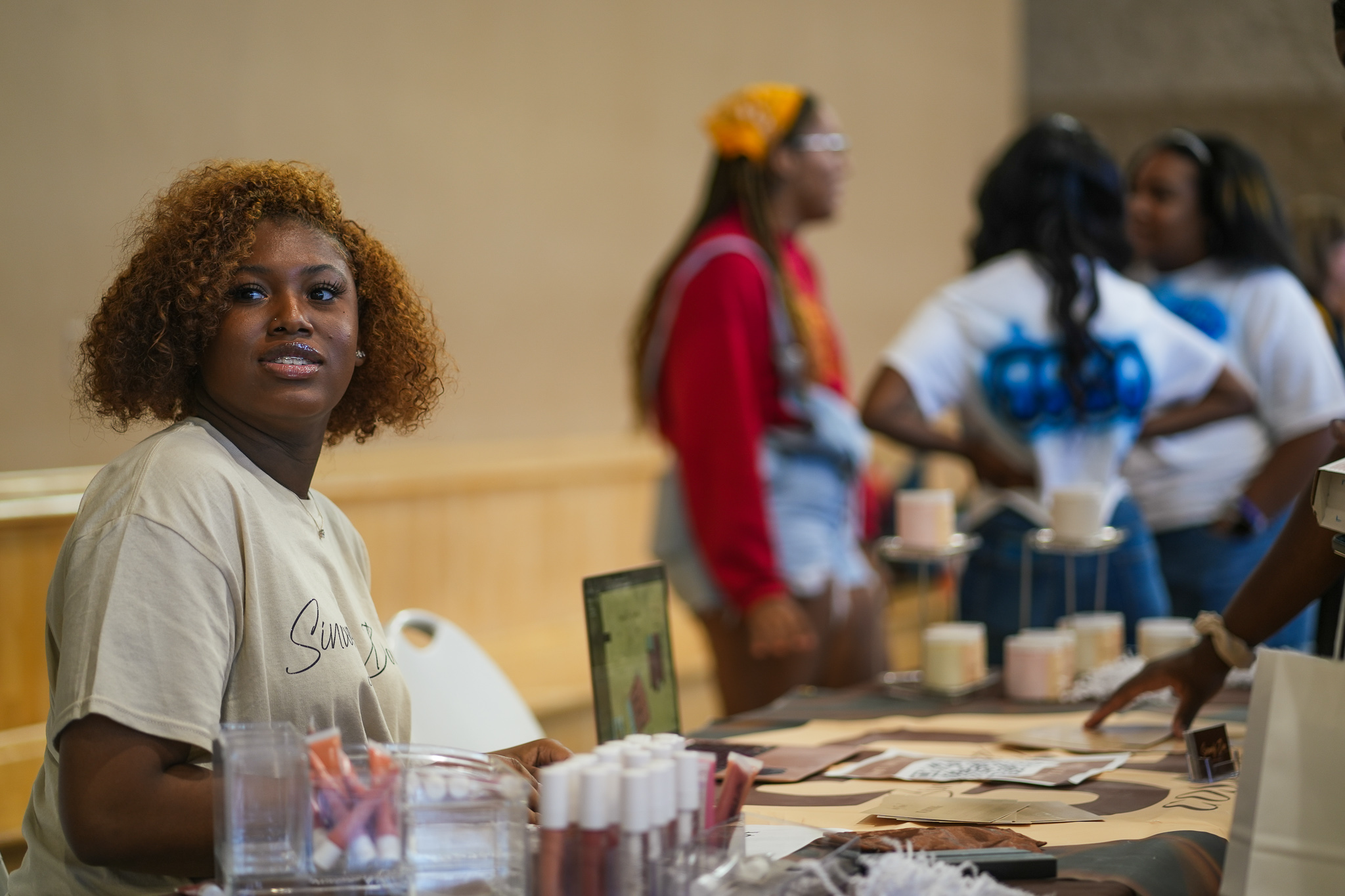 Earl hopes her business makes people in Columbia feel at home.
"Especially for my Black peers and my Black colleagues, it'll give them something that's fit for them and make them feel included, Earl said."
GOBCC and Multicultural Center Senior Student Specialist AnDrea Jackson shared the importance of the festival for Black and Brown MU students.
"The relevance of Fall Fest is putting the resources into the hands of the students, putting the opportunities into the hands of the students, and letting them know that there's so much on this campus available to them," Jackson said. "People need to know where to find resources, where to find opportunities, where we're gonna get our hair done, or where are the scholarships, or where are the eateries in Columbia. What better way to find it than to bring all of it to you?"
Following the tabling, there were live dance, musical, and step show performances by various organizations. Performances began at around 6:00 p.m. A musical performance was delivered by the Legion of Black Collegians (LBC) Gospel Choir with songs "Marvelous" and "How Excellent is Thy Name". Dance performances were delivered by the Freestyle Your Expression (F.Y.E.) dance team and the new stomp 'n' shake cheerleading team, Zou Shake. Step show performances were delivered by NPHC organizations, including Alpha Kappa Alpha, Alpha Phi Alpha, Omega Psi Phi, Zeta Phi Beta, and Sigma Gamma Rho.
GOBCC staff member Jas Simmons and LBC Communications Chair Tyson Strong Jr. hosted the performance portion of the Fall Fest. Strong Jr., who is also a KC and Diversity Scholar, believes LBC not only plays a significant role in Fall Fest, but is vital to MU's Black student body in general.
"I think this year, what we're emphasizing the most is the 'Legion' because we're literally supposed to be the Black voice on campus and fight for Black students on campus," Strong Jr. said. "What we want to see this year is a lot of coming together, collaboration, and unity within the whole Black community at Mizzou. And I think that LBC is trying to bridge that gap with our events and other programming to make that happen."