Published on Aug. 4, 2022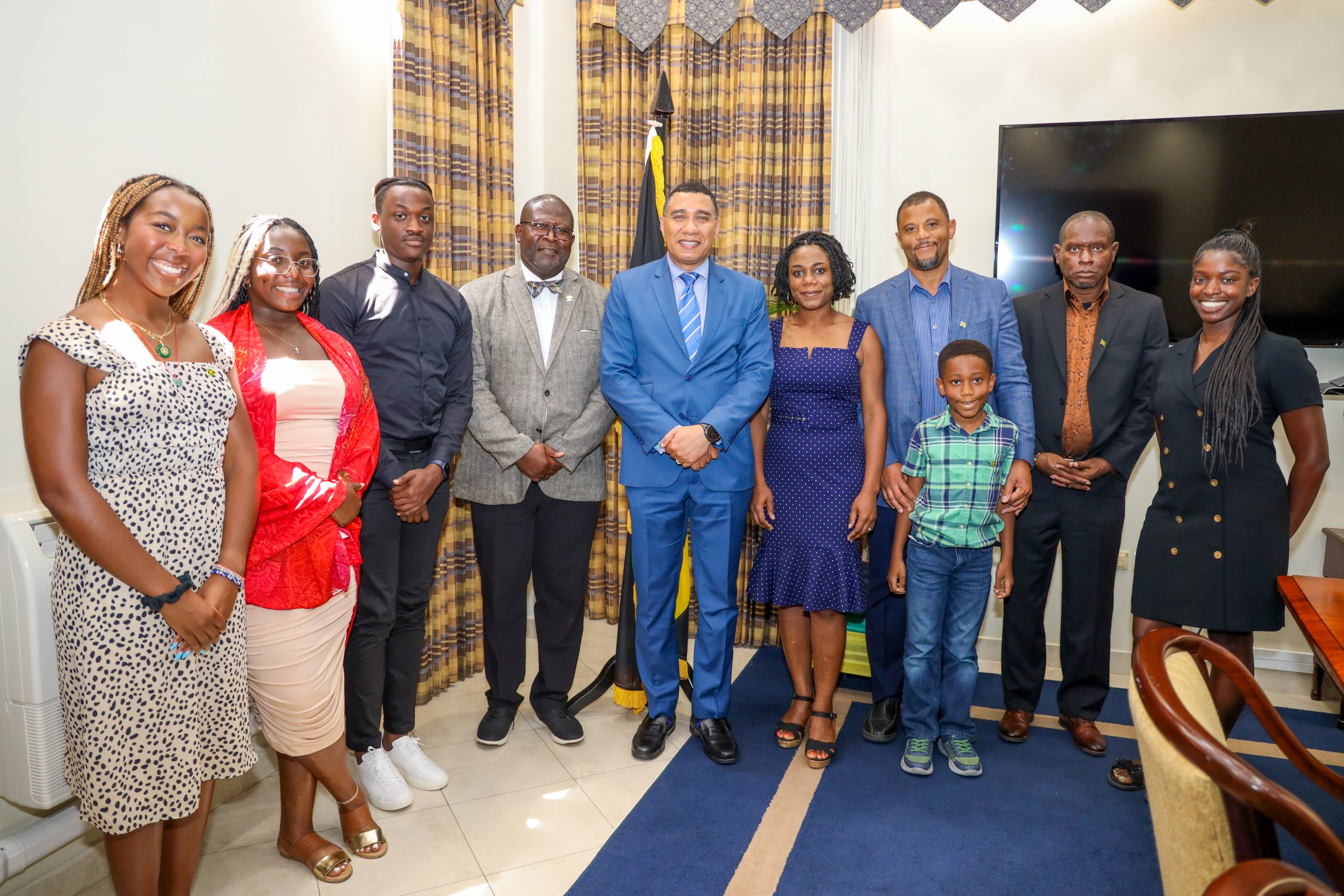 It was a summer to remember.
Thanks to the MU Study Abroad Office and collaborations with the Center for Academic Success & Excellence, the College of Arts and Science, the Black Studies Department and the Peace Studies Program, this summer students were able to travel to Jamaica to see first-hand the history of initiatives to eliminate race, class and gender violence in Jamaica and the Caribbean through peacemaking practices.
This four-week program was led by Dr. Daive Dunkley, Associate Professor of History and Black Studies, Department of Black Studies Chair, and Director of Peace Studies. He was joined by Dr. Andre Thorn, Director of the Center for Academic Success & Excellence.
CASE Diversity Scholar Andrea Brown, Brooks Scholar Jas Simmons, CASE Summer Bridge 2019 Scholar Lianna Johnson and Anthony De'Jesus were the MU students who experienced this unique opportunity. They explored peace initiatives in the context of the historical and cultural development of the region from pre-colonial times to the present.
One of the cultural capitals of the Western world, Jamaica is the birthplace of reggae and Rastafari, as well as the movements to abolish colonialism in the English-speaking Caribbean.
Program highlights included:
Tour of the Jamaica House capped off with a chat and lunch with Jamaica Prime Minister Andrew Holness
Visit to Bob Marley Museum
Visit to Usain Bolt's Tracks and Records restaurant
Weekend trip to historic Falmouth
Trips to the beautiful Jamaican beaches
Two CASE scholars make guest appearance on Jamaica National Radio
Timeline and notes of the trip from CASE Director Dr. Andre Thorn:
Week 1: June 6-12th
Highlighted by delayed travel, I missed my connecting flight to Kingston causing me to spend the night in Dallas. I had to join the (4) Mizzou students and Dr. Dunkley of Black Studies, a day later, June 6th.
We were housed in the Gerald Lalor Flats (post-graduate housing complex) at the University of the West Indies (UWI) Mona campus in Kingston, Jamaica.
When I caught up with the students, they were finishing up a tour of campus and were beginning to have their first of many Jamaican lunches. This one consisting of cow foot, beans, barbeque chicken, rice and peas, salad and assorted juices and nectars.
Students then engaged in a tour of the UWI Museum with museum curator and social historian, Dr. Shani Roper.
We capped off the first day with a screening and discussion of the film "Dancehall Queen".
Formal courses began June 8th.

Courses during the week consisted of various topics and guests:

Violent Garrisons: Professor Christopher Charles

Gang Violence: Dr. Herbert Gayle

Geography of Conflict: Professor Christopher Charles

Domestic Violence Novelette Grant: Retired Deputy Police Commissioner.

United Nations: Current Jamaican Ambassador Dr. Michelle Munroe.

Caribbean Border Disputes: Dr. Jean Pierre Murray

This week was capped off with a weekend trip to Historic Falmouth (the chief town and capital of the parish of Trelawny in Jamaica), the National Hero Sam Sharpe monument, a presentation from Dr. Ivor Connelly and an overnight stay at SeaGarden Resort in Montego Bay.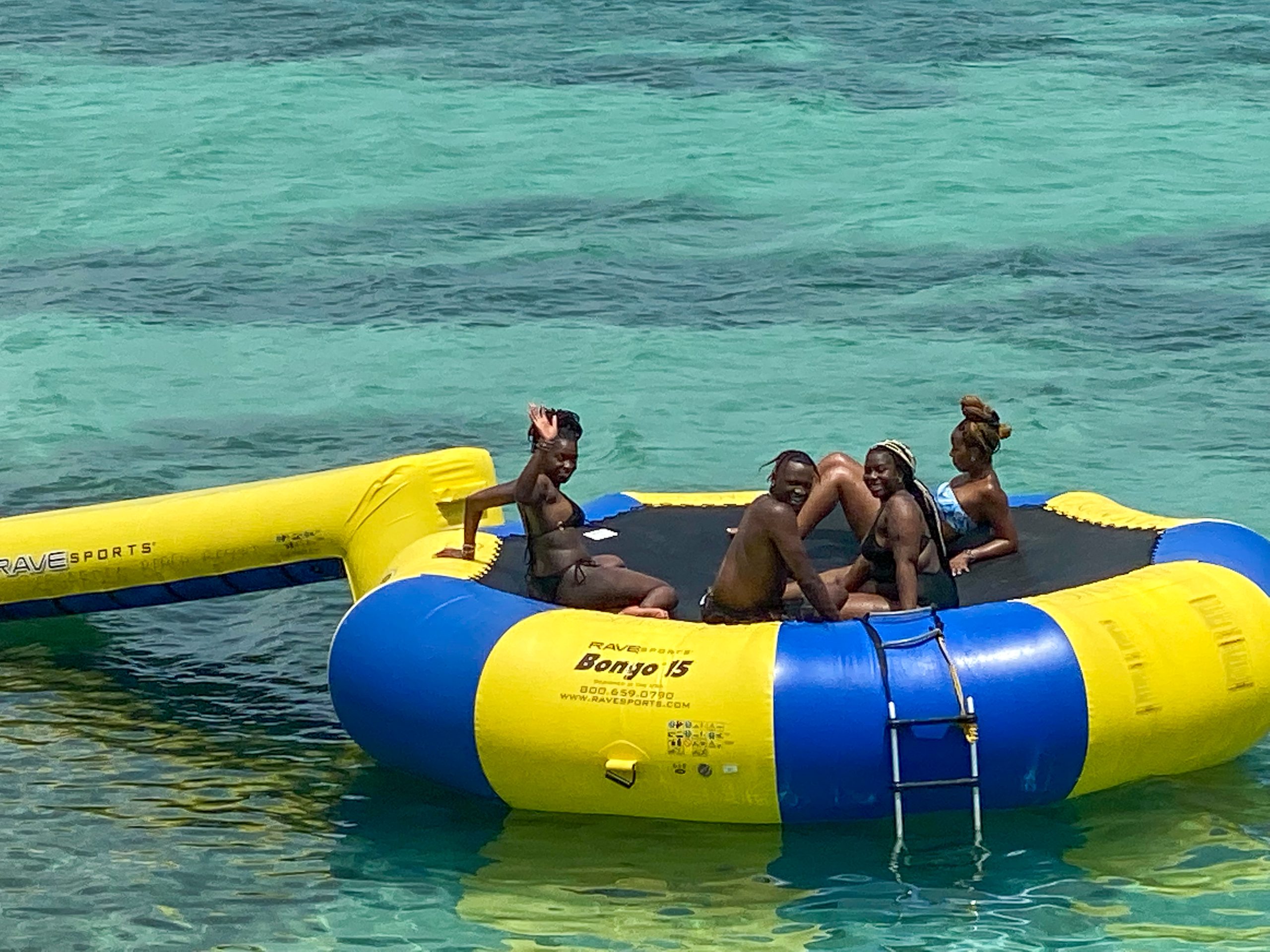 Week 2: June 13-19th
This week was highlighted by presentations on the following topics:

Peacebuilding and Peacemaking: Dr. Michelle Munroe

Political Violence in the Caribbean: Professor Christopher Charles

Violence in Schools: Dr. Geoffrey Walcott

Peacebuilding and Reparations for Slavery: Prof. Verene Shepherd

Media Reporting on Conflicts: Dr. Corinne Barnes

Workplace Aggression and Conflict: Prof. Charles

Ethno-religious Conflicts: Dr. Jhodi Bowie Dean

Violence in popular Music: Dr. Dennis Howard

Tour of School of Vision Rastafarian Camp (3,000 ft up in the Blue Mountains)
Tour of Jamaica Defense Force – Up Park Camp
Tour of the Bob Marley Museum
Overnight stay at the rustic Sea Cliff Resort in Portland, Jamaica
Visit to Frenchmen's Cove Beach and Hellshire Beach, Jamaica
Week 3: June 20-26th
The week began by celebrating the Juneteenth holiday and discussions on the following:

Rastafari and the Peace Struggle: Dr. Imani Tafari-Ama

Post-conflict Resilience & Governance: Dr. Herbert Gayle

Negotiating Peace: Dr. Jean Pierre Murray

Social Identity and Conflict: Prof. Charles

Conflict & Mental Health: Dr. Geoffrey Walcott

Heritage as a Social Justice Issue: Dr. Shani Roper

Tour of Worthy Park Estate (sugar plantation) one of the island's oldest sugar and rum producers. This sparked significant conversation among the students!

World-famous Dunn's River Falls visit
Overnight stay at Jewel Grande Resort, Montego Bay
Week 4: June 22-July 1
Back to Kingston for the final week
I met with Jason L. McKinzie, Director of Student Services and Development to discuss potential MU-UWI partnerships, similar to those already established with Florida State University.
Visit to Port Royal Jamaican Defense Force (Coast Guard)
MU students and CASE scholars Jas and Lianna made their debut on Jamaican National Radio (Nationwide 90 FM) discussing their experience in Jamaica and what they have learned about Jamaica history during their study abroad experience (starts at 20min mark). Check it out here!
Visit to the Jamaica House (Jamaica's version of the White House) along with lunch and chat with the Jamaica Prime Minister Andrew Holness.
Student presentations, exam and departures.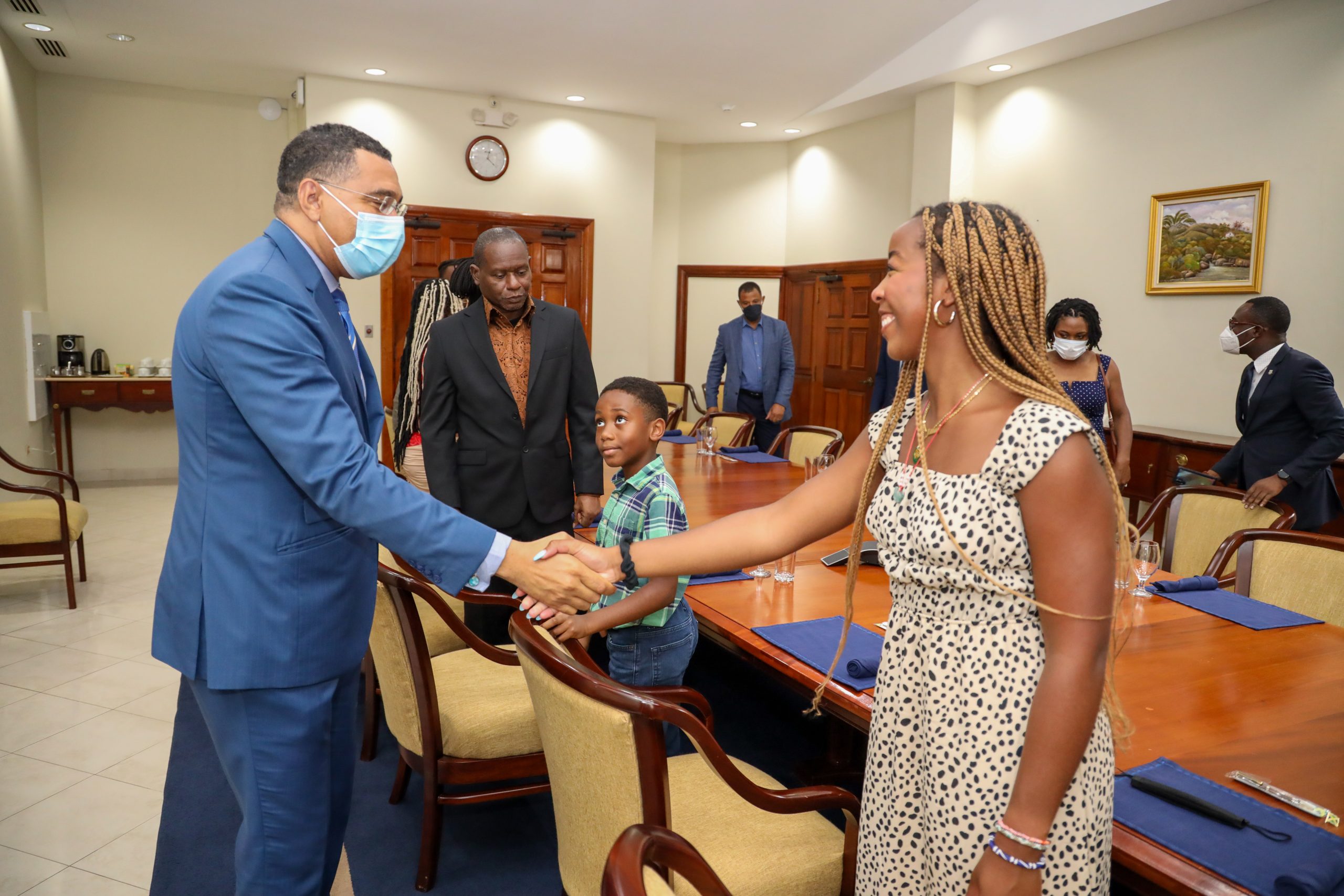 Special thanks again to the MU Study Abroad Office, the College of Arts and Science, the Black Studies Department and the Peace Studies Program for making this trip possible!