Published on April 3, 2020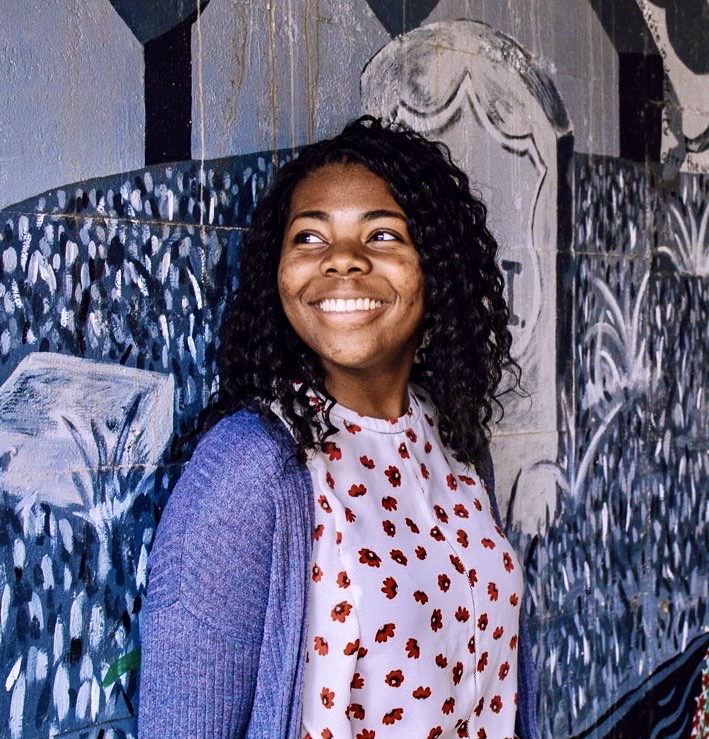 Her big bright smile. You can't miss it. It's infectious.
Sophomore Katelynn McIlwain is described by her peers as cheerful, generous, outgoing and high-achieving. She considers herself a perfectionist. So, it comes as no surprise that McIlwain is one of the recipients of the 2020 University of Missouri Award for Academic Distinction.
"I'm honored to have received this award. I definitely feel it's a very positive thing to have happened in the midst of all the crazy, all the changes that are happening with COVID-19, so I'm grateful to Mizzou for caring about the ways that we as students are pushing ourselves academically," McIlwain said.
The honor recognizes 15 undergraduate students who "go above and beyond to contribute to the academic atmosphere" on campus. Students who receive this award are committed to being involved in service and leadership. McIlwain does not fall short of those expectations.
McIlwain is majoring in Journalism with an emphasis in Arts & Culture Reporting and minoring in East Asian Studies with an emphasis in Korean and Japanese. Not only is she a proud Brooks Scholar, McIlwain is also a Resident Advisor and Peer Learning Assistant, an intern for the MU News Bureau, a content creator for Odyssey, and a member of the campus ministry Alpha Omega. Yes, her resume is long, and she's just getting started.
With all that she does, McIlwain strives to be the best she can be and lives by a quote from 17th century French writer Voltaire: "Don't let perfect be the enemy of good." Meaning, do not let the pursuit of perfection distract you or get in the way from doing well and achieving your goals.
McIlwain makes it a priority to put her academics first and applies what she's learned in the classroom to things she enjoys doing outside of it. One of those interests is filmmaking. After learning some techniques in a multimedia course, McIlwain submitted a 'behind the scenes' video for the 2019 Campus Movie Fest and ultimately won best video.
 "When I think about going above and beyond in academics, I think of actually using what I'm learning to create," McIlwain said. "I just feel like everything I'm learning I'm actually using and will really help me in a career."
Although she's flourishing at Mizzou, McIlwain has faced some obstacles along the way.
"Being African American has been a challenge, and coming to Mizzou, I did feel a little anxious about how I would be perceived and if I would be taken seriously," McIlwain explained. "It's hard because I have to perform and be a great student in the midst of these pressures. It's this weird quagmire of thinking 'do people look at me and discredit me for the color of my skin?'"
Being an underrepresented minority on campus, McIlwain has come to discover that the Center for Academic Success & Excellence (CASE) is a place where she feels supported and understood.
"CASE has helped me to find a community of other minorities who face the same pressures and who strive to be our best despite all of the pressures we face." McIlwain added, "It's given me a lot of confidence to accept and own the fact that this is who I am and I am going to persevere."
Along with receiving academic and emotional support from the CASE office, McIlwain is especially grateful for CASE Student Service Coordinator Karen Hayes. Hayes serves as the Brooks Scholar cohort leader and happens to be the person who nominated McIlwain for the Academic Distinction award.
"Karen cares and she believes in me so much," McIlwain said. "I really look to her as a role model and I think that she's been able to mentor me in doing and chasing what I want to do and setting me up for success so that I can reach my dreams."
As she makes progress through academia, McIlwain offers sound advice to other students pursuing their goals: "control your controllables."
McIlwain believes you shouldn't worry about things that are out of your control, instead, focus on what you can control because being in control of a situation allows one the freedom to succeed.
She also suggests "be willing to do things differently than other people around you and don't let your circumstances define how well you can do."