Published on June 15, 2015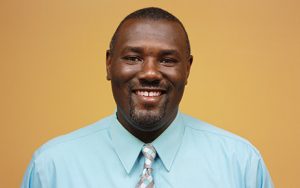 Donell Young, a member of the University of Missouri Department of Student Life staff since 2004, has been named the Director of MU's Center for Academic Success and Excellence (CASE). He will begin his new role on July 13.
"I am intrigued by the opportunity to further impact students' lives by working in the field of academic affairs and student success," Young said. "My entire professional career has been devoted to student success and student development. I am honored to serve as the new director of Center for Academic Success and Excellence and I am committed to serving the students and the university community to the best of my ability."
Since 1995, ARS has worked on behalf of the University to promote the success of students from the time of acceptance into MU through graduation.
Young came to Mizzou in 2004 to serve as senior coordinator for the Office of Student Conduct, presiding over the University's student conduct process. He managed the University's Standard of Student Conduct Rules and Procedures, developed educational programs to inform the campus community of student conduct policies and conducted meetings and hearings to resolve disciplinary and academic integrity issues.
In 2013, Young became the assistant director of MU Student Life, supervising the Office of Student Conduct, the Gaines/Oldham Black Culture Center and the Multicultural Center. He has assisted with Student Life's planning and implementation of long-term strategic plans geared towards increasing student retention, success and development; has served as an adviser for student organizations; and mentored students in creating comprehensive plans that lead to success both in and outside the classroom.
"Donell is very passionate about working with students," said Jim Spain, vice provost for undergraduate studies. "His energy and knowledge make him a perfect fit to lead our Center for Academic Success and Excellence program. He is familiar with our campus, has been working with students for many years and is dedicated to seeing students succeed."
Young graduated with a bachelor's degree in criminal justice from Lincoln University in 1999 and earned a master's degree in criminal justice and sociology from Lincoln in 2001. He is on track to obtain a law degree from MU's School of Law in December 2015.
Before moving to MU, Young spent three years with the Lincoln University Division of Student Affairs.