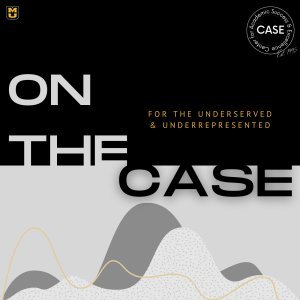 On the CASE is run by the University of Missouri's Center for Academic Success & Excellence (CASE) student marketing team.
On this podcast we are going to have real and honest conversations. We will discuss relevant topics that impact our campus community such as campus life, culture and social issues. We will also share personal stories as underserved and underrepresented minority students, and provide a platform for other voices to be heard.
Subscribe on Apple or Spotify!
Latest Episode: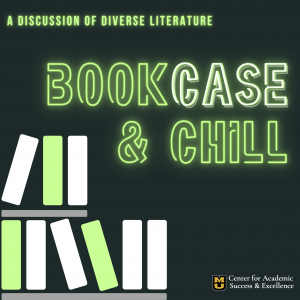 BookCASE and Chill is a monthly book club podcast hosted by CASE marketing interns Olivia Evans and Abigail Ruhman. This podcast features literature tied to a variety of topics relating to inclusivity, diversity and equity. Each episode we will discuss an impactful book, analyze the larger social implications and explore how you, the listener, can apply this knowledge in your daily life. We hope you read along and enjoy! For more on BookCASE and Chill check out the trailer!
Episode 1: