Published on Nov. 22, 2020
Hello CASE Supporters and Scholars,
As we quickly approach the Thanksgiving holiday, I wanted to share with you all a few things that I personally am thankful for:
I am thankful for the gift of family and friends.  Even during this pandemic, I am making it my personal commitment to reach out to many family and friends via zoom and old school phone calls.  I am doing this to let them all know how much I love them and miss seeing them and experiencing their warmth!
I am thankful for all of my MU and CASE colleagues.  I haven't seen many of them face-to-face, but I certainly have virtually.  I look forward to the days where we can meet/congregate and share coffee or a meal together.
I am thankful for the MU students, many of whom I have never met, and the opportunity I have to envision and create programs and services for them and their success.  I look forward to meeting you all soon (post-pandemic).
I am thankful for the millions of new and continuous voters who believed in our nation's system of democracy and voted in record numbers to elect the next cadre of leaders on the national, state and local levels.  We salute you!
I am thankful for the holiday traditions and cuisine that my family will have to adjust during this pandemic…yes, I'm still thankful!
I am thankful for all of the Black Friday deals that are available and yet to be revealed!
I am thankful for the extended weekend and the abundance of football to behold next week!
I am thankful that you cared enough to read this post.
All the best,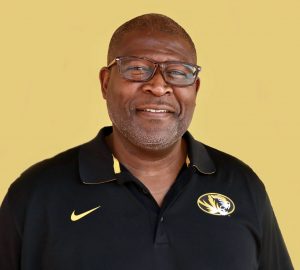 Andre Thorn, Ph.D
Director, Center for Academic Success and Excellence (CASE)
"Serving Students Since 1995"
110 Student Success Center, 909 Lowry Mall
Columbia, MO  65211
P: 573-882-9208
F: 573-884-4353
www.case.missouri.edu