Published on May 16, 2019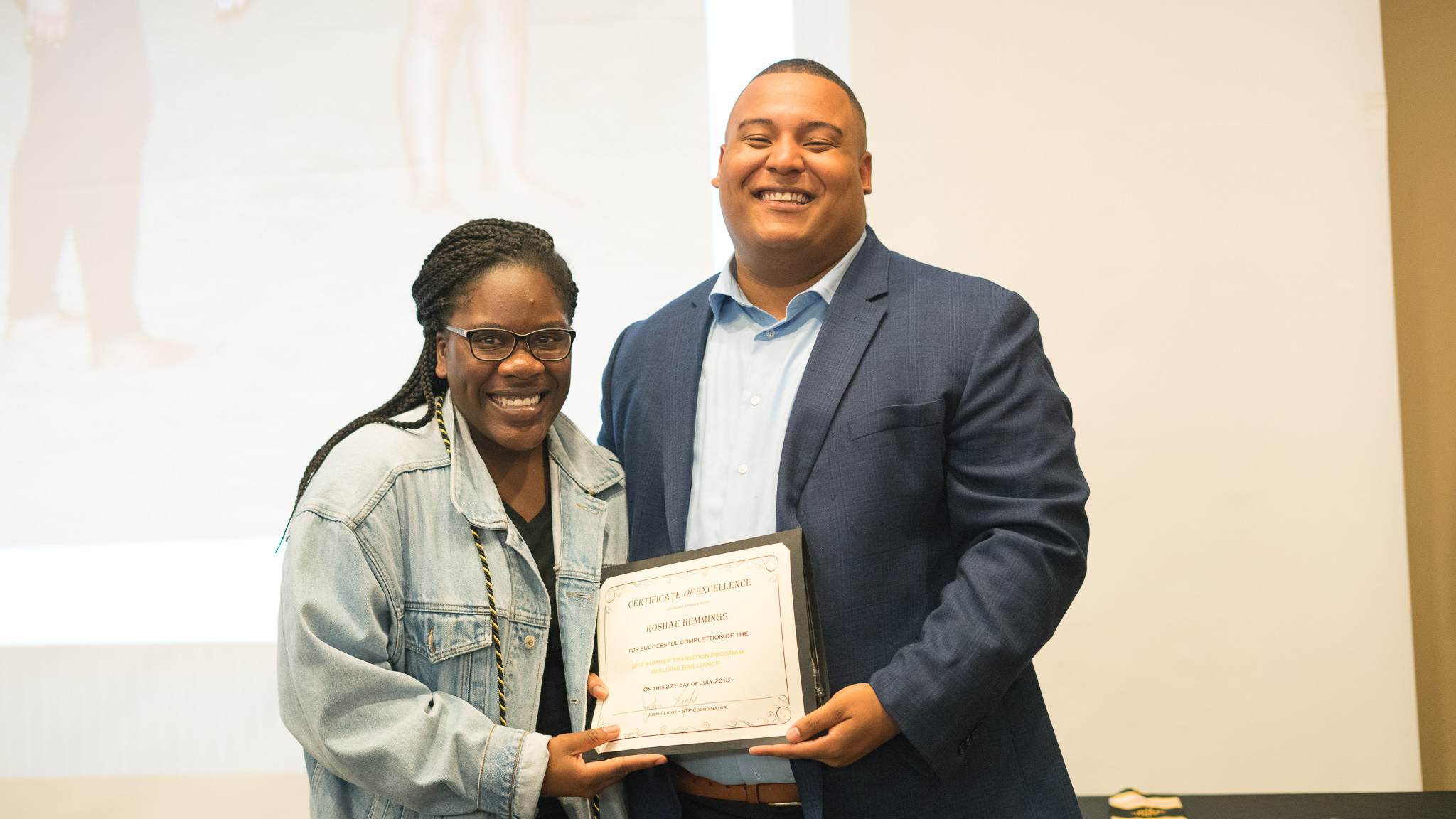 It started with a dull Friday morning. The office was quiet as everyone was tucked away in their work. However, this energy all changed with a booming "good morning," carrying from the lobby of the CASE office. Anthony was here. Although he had a tired look on his face, his energy was more than what many have on a full night's sleep. As I stood up and greeted him with a standard "hello," I was engulfed by a comforting and familiar hug. Suddenly, I was no longer concerned with interview questions.
"What have you been up to?" I asked, trying to start a conversation.
"Nothing much. Just really busy," he replied in a modest yet contradicting statement.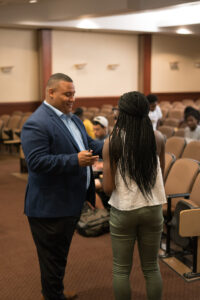 For the St. Louis native, he rarely ever has "nothing much" going on. In addition to his studies as a vocal performance major, Blatter is also involved in numerous vocal ensembles, choirs and operas (he had a role in the Show-Me Opera production "The Magic Flute" in March). New to his involvement roster, Blatter began his own choir ensemble, "Canticum Novum"  with friends.
For Blatter, music has always been a passion.
"Music has been my thing for a really long time. I've really enjoyed music all my life and my teacher in high school was the one that recommended that I go into music in college," explained Blatter.
However, despite his undeniable talent, ambition and drive, making it to Mizzou looked to be a nearly impossible goal to reach.
"In high school, I wasn't really the best student. I cared about music and that's it, my other academics were on the back burner. I ended my high school career with a 22 on my ACT and a 2.8 GPA, which wasn't going to allow me into [Mizzou] or any other university of my choosing and that was scary and sad. I would apply to these different schools and audition for music [programs] and they would have the scholarship money, but I couldn't tap into any of that because my academics weren't there," said Blatter.
Despite not meeting MU's admissions requirements, Blatter's talents and dedication to academics if admitted to the university was enough to elicit help from Dr. R. Paul Crabb, MU's Director of Choral Activities.
"Dr. Crabb really gave me an opportunity. I am indebted to him. I can't thank him enough for allowing me into this university and guiding me and helping me and mentoring me throughout this process of completely changing the way I look at life and school and my priorities. It's very interesting seeing how I went from not caring at all about anything to thinking of myself as a 4.0 student," said Blatter.
After his late admission into MU, Blatter was told about CASE's Summer Bridge Program (then called Summer Transition Program). Although he was initially anxious about giving up his last summer before college, his participation in STP was integral to his acclimation to his new venture as a college student.
"Being able to come to the university over the Summer, make sure 
things were where they needed to be was just a phenomenal choice and something that I wouldn't trade for anything. That summer was probably my favorite Summer. Taking those classes, getting acclimated with the university and getting prepared for the coursework was a phenomenal choice that I had to make for myself," said Blatter.
Blatter's experience with STP in 2017 led to the opportunity to participate in STP the following summer as a Student Coordinator, in hopes of leaving an impact on students like his mentor left on him.
"Getting the position felt like something I needed to do because I'm all about giving. I want to educate. Education is being the representation for the little Black kid whose teachers are generally white, being the representation that [my mentor] Zach Jones. was for me, or that [MBMI coordinator] Donald Gilliam was for me. I wanted to be that for the kid that was me," said Blatter.