Published on May 28, 2020
Spring 2020 Academic Policy Changes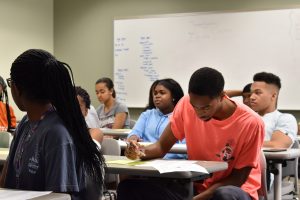 Satisfactory – Unsatisfactory (S/U) Grading
Students: use this form to change your grading option
As we address the extraordinary conditions of the COVID-19 pandemic, all undergraduate students enrolled in MU courses (including online and self-paced) in Spring 2020 will be able to choose the S/U grade option for all courses that have an A-F grade option.
Students have the option to retain letter grade earned or select S/U after final grades have been posted. (NOTE: Classes that ended prior to March 16, 2020, are not eligible to be changed to S/U grading.)
IMPORTANT:S/U option deadline: Friday June 5, 2020 at 5:00 PM (Central Daylight Time (CDT)).
All students are encouraged to discuss implications of selecting the S/U option for any course with their academic advisorand other applicable units (e.g., Financial Aid, MU Student Veteran's Center, International Center, Center for Academic Success & Excellence (CASE), Athletics, ROTC).
You can find your academic advisor in MU Connect Network tab https://muconnect.missouri.edu or in myZou.
If for some reason your academic advisor is not listed, contact your academic unit to have one assigned or visit https://advising.missouri.edu/contact/to find their academic units contact information.
Satisfactory/Unsatisfactory (S/U) Basics
S/U grades are NOT included in semester or cumulative GPA calculations
Any grade C- or higher becomes an "S"
Any grade D+ or lower becomes a "U"
"S" receives course credit
"U" does not receive course credit
The course instructor does not know you have S/U options
"S" grade does meets general education requirement
Letter grade "D" is considered passing grade and students will receive course credits.
What should you consider before making the change to S/U Grading Option?
Do you need a specific grade or GPA for satisfactory academic progress (SAP) for financial aid?
Do you need a specific GPA or number of credit hours for your scholarships requirements?
Do you need a specific grade or GPA requirement due to being on academic probation?
Are you a Senior anticipating graduation? You need to consider S/U option impact on your total credits' hours requirement for graduation.
If you are considering making S/U grade change, please make sure to contact your academic advisor and/or financial aid advisor before making the change. Keep in mind, if you make the change, this is a final change. Make your change before Friday, June 5,2020 at 5:00 PM(Central Daylight Time (CDT)) deadline.