Published on Feb. 28, 2019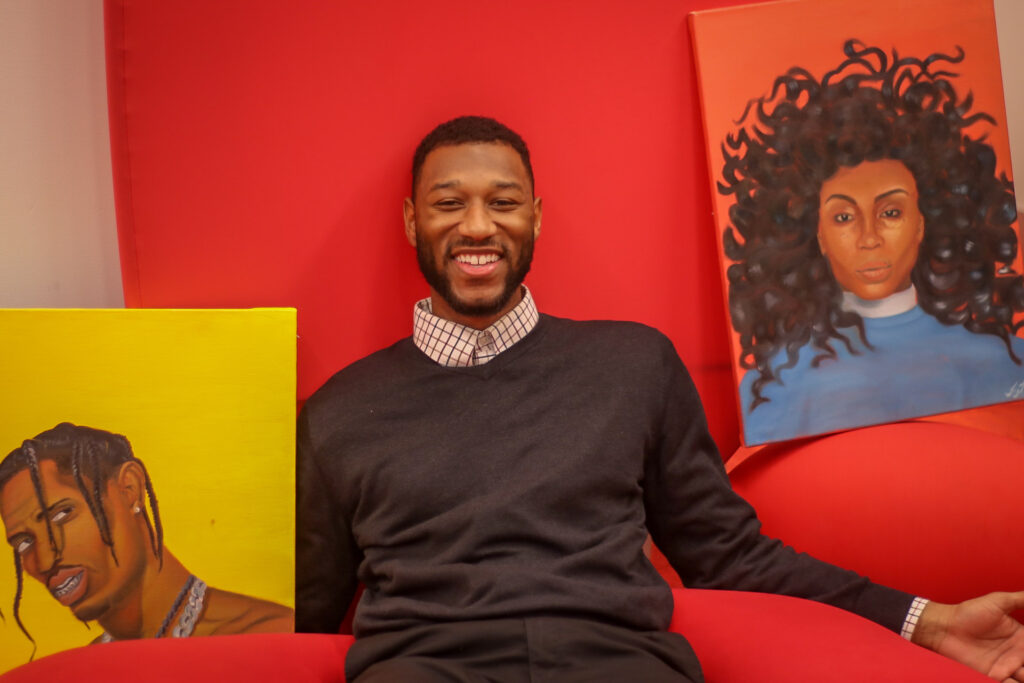 It's hard to imagine how test-tubes, stethoscopes, paint brushes, and canvas can come together. Many people might not see how something creative can coincide with something scientific but senior Tyree Taylor is proof that one does not have to sacrifice creativity for the sciences. Taylor, a Health Science major, is mixing his passion in these two differing fields and bringing the two together. In addition to his major, Taylor is also minoring in Digital Storytelling with an emphasis in Animation.
When asked about the similarities of the two, Taylor stated, "I personally feel that art and science flow together through precision. A surgeon needs a steady hand, just as any good painter or artist would need to paint great works of art. A surgeon also needs an eye for detail; one missed element and a patient may have permanent damage, just the same way one missed stroke of the pen or brush can take an artwork from good to masterpiece." Taylor believes that art and science are not only similar but that they connect and involve each other on the same level. He stated, "The human body is an awesome work of art and science is the math and muscle behind the looks. You cannot have one without the other."
Taylor's beginnings in art stem right from the home. "I was kind of born doing art, I think" said Taylor. "My mom showed me baby pictures and I'd just always be doing [art]. My mom was really passionate about it and my cousins used to draw, too. I think that kind of got me into it, and from there, I just became passionate about it myself."
With this passion, Taylor currently works on perfecting his art. "I'm currently in the midst of experimenting with some new stuff and trying to find my own style. I feel like when you're admiring other people's art, you start to see a lot of their work in your work. So, I want to try to come up with my own ideas instead of making other people's." Part of his style, of course, involves his passion of the medical field. "I really like anatomy because once you know the basics of how something is structured, you can make it become anything. So, I want my style to be built off that."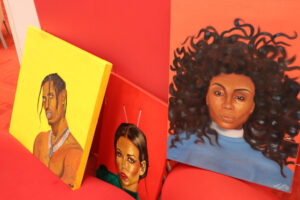 As he works on his art in school, Taylor also has plans for his art after graduation. He stated, "One day, I hope that my art ends up really showing different parts of society that people don't necessarily think about." He continued exclaiming, "I want to call our attention to different things that many artists that came before us called our attention to, like social justice issues." Outside of bringing important topics to the forefront of society through his art, Taylor also hopes to expand the practice into something he does on a regular basis. "Right now, it's more of a hobby but I want to eventually try to come up with a brand and start up my own company."
Even though Taylor has his life planned beyond college, as a student, he has endured and overcame many different obstacles. As a minority, Taylor has learned to not let social or practical adversity stand in the way of his success. Discussing his adversity, Taylor mentioned, "One obstacle that I've faced is having to find ways to make real connections with colleagues outside of my color." But this has not stopped Taylor from networking to reach success. "There aren't too many people that look like me but I've grown to be a social person. So, it's easy for me to make those connections with other people in order to see myself get ahead."
As is the case with most students, reaching success is difficult when done alone. In the face of his adversity, Taylor recognizes CASE as one of the stepping stones in his path toward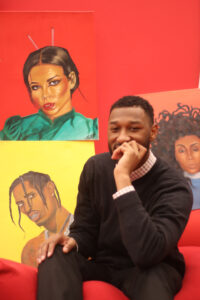 success. When asked about CASE, Taylor smiled and said, "CASE has really helped me grow a lot. They helped me figure out how to become self-sufficient, but also use my resources." He went on to say, "[CASE] kind of had me grow up and make decisions for myself as a man but also make decisions that are going to help me be happy with my life later on. They want
the best for me and if they feel like that then I should want the best for myself. I shouldn't sell myself short."
Alongside the practical help he has received, Taylor also commented on the relationships he has developed through CASE. "I feel like CASE has also really become a family for me. I have found many mentors that will most likely be life-long friends and that helps ease my mind when I'm stressed, so, they've been a big part of my Mizzou experience."
As Taylor prepares himself for graduation and looks back on his journey here at Mizzou, something he hangs onto as a life lesson is perseverance. "If I say I want to do something and I set my mind to it, then that's what I should do. I shouldn't waver too much," said Taylor. Along with that, when asked about how he plans to persist through graduation, Taylor mentioned, "One thing that I can take away from Mizzou is to finish the task at hand with only people who are vital to your success knowing the end goal," said Taylor. "My time here at Mizzou has taught me that there is no shortage of people who will tell you what you already know. But there are very few that will help you achieve a goal that you've set for yourself and assure you that the payoff at the end is what you want it to be." With this in mind, Taylor prepares himself to make sure that all the hard work and dedication he's put into school will pay off and that his goals will be achieved.