Published on Sept. 30, 2022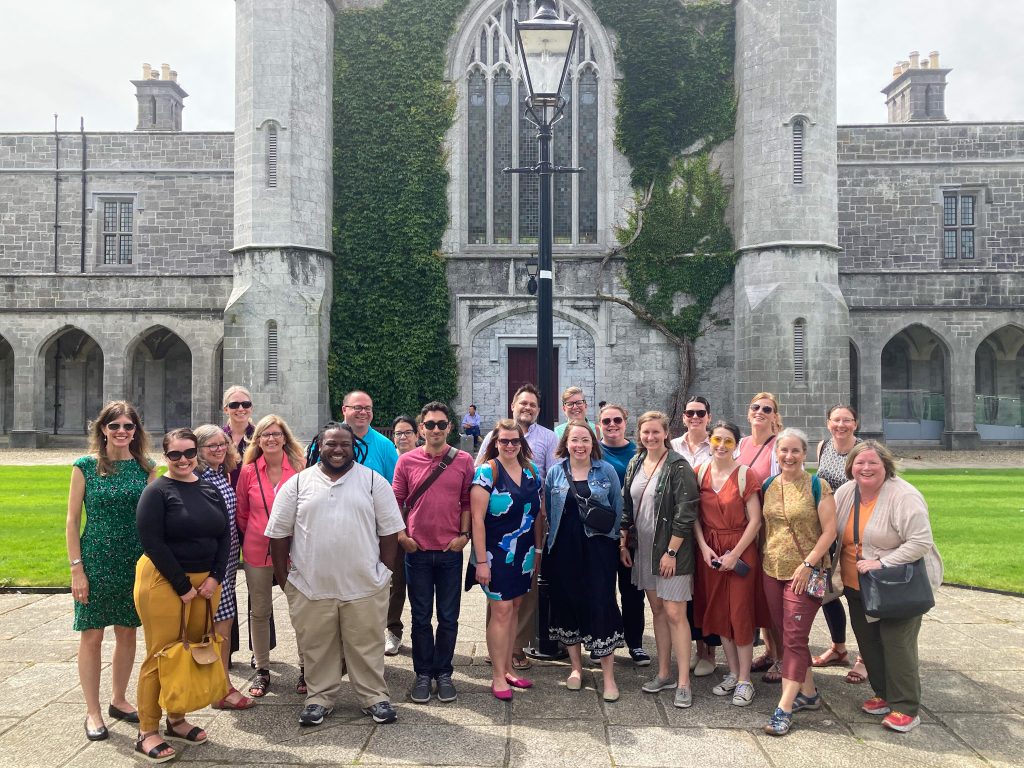 From July 9 to July 15, 2022, I went to Ireland on a Global Advisers Immersion Program sponsored by the University of Missouri's Study Abroad Office. Traveling to Ireland was quite an adventure and an experience I will remember for the rest of my life.
I was able to experience the friendly people, culture, food, the beautiful scenic walking trails at the University of Galway, National University of Ireland, Galway (NUI Galway). At NUI, I was impressed by the true commitment of the community to recycle and promote an eco-friendly environment. For example, students do not use plastic utensils at their dining halls, instead they use utensils made of bamboo!
During my stay, I learned about two experimental writing intensive courses taught by Dr. William Kerwin from MU's English department in Galway. One was a literature course and the other, a film festival review by students that attended the Galway International Film Festival. This was truly experiential learning at it best!
In another faculty led program, we met with Dr. Anne -Marie Foley and the MU students participating in service-learning at in Galway. This was really an immersive experience of high-quality content.
In Dublin, we visited Dublin City University and Trinity College. We met with MU students participating in internships at the United States Embassy in Ireland. The students were as excited as we were, and we exchanged ideas and points of view. Overall, the students were passionate and motivated in learning about everything that interested them.
We learned about two great programs that students can take advantage. One program is called Cultural Education Abroad (CEA). This program provides internships, volunteer work, intensive language and research programs available in thirteen countries. The other program is called Institute for International Education of Students (IES). This is a non-profit study abroad organization that provides study abroad programs to U.S. college students. Both organizations will have scholarship opportunities for students to participate in their programs.
With today's globalization of economy, education and healthcare, it is more important now than ever that students participate in these experiential learning offerings to make them more marketable in their future careers.
I want to take the opportunity to say thank you to the MU Study Abroad Office for hosting this wonderful experience and a special thanks to Dr. Andre Thorn and Dr. Jim Spain for allowing me to make the trip.
These are memories that will last a lifetime.