Published on Nov. 2, 2022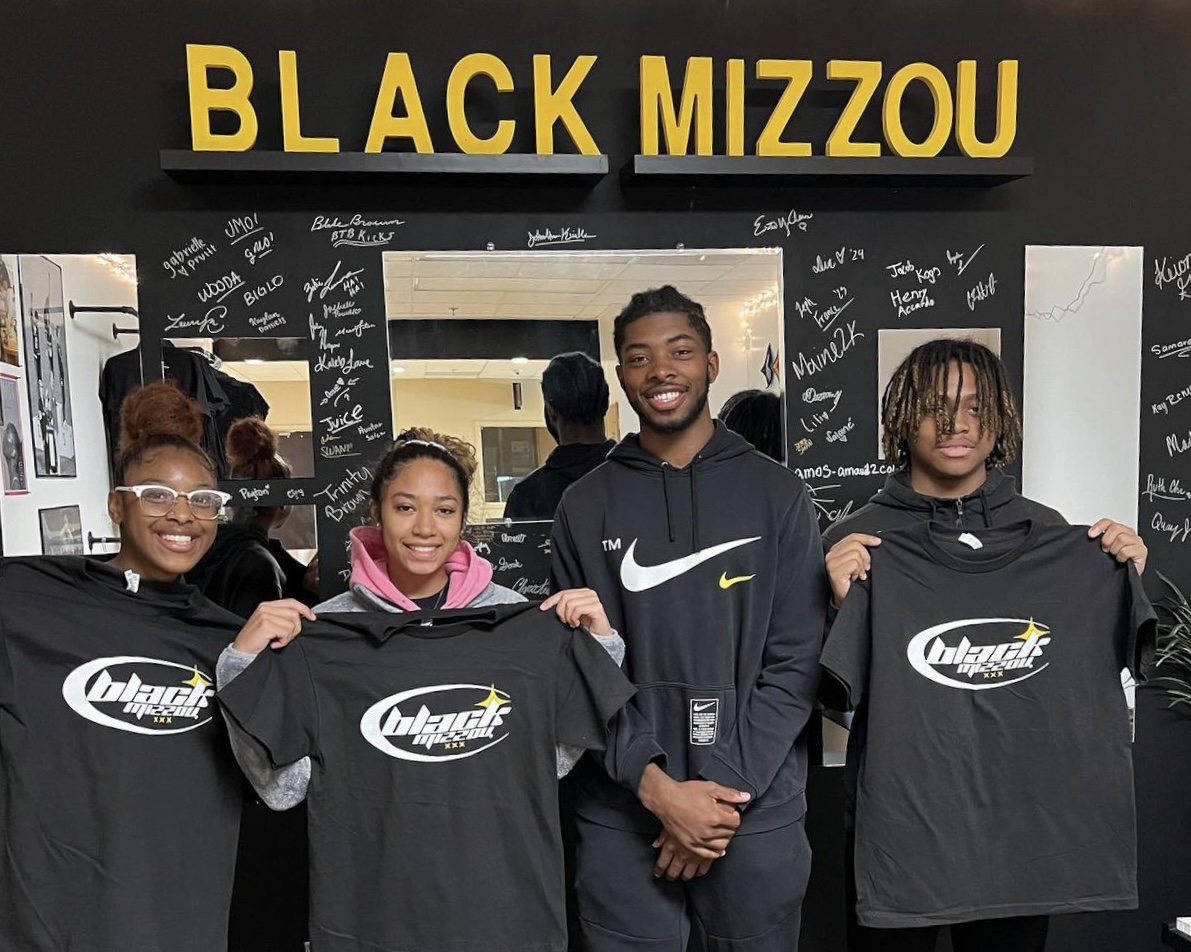 "The language of friendship is not words but meanings," the historic poet Henry David Thoreau once said. Knowledge is Wealth (KIW) exemplifies this quote, as an organization as well as how it was created. KIW was founded in the summer of 2021 and has played an important role in my friendship group both on and off campus.
In the summer of 2021, MU senior Zeph France and I were rooming together at Kaleo summer camp in Gulf Shores, Alabama through the StuMo program at Mizzou. Over the course of nine weeks, the camp aims to help us grow in our faith while also developing our character to help us grow as leaders as we mature and take on leadership roles in our respective fields. One night, Zeph, the founder, and CEO of KIW approached me about forming a group focused on empowering and reinvesting in its members while positively impacting the Mizzou community. I was taken aback when Zeph laid out his vision for the group. He immediately sold me on the concept of KIW and I felt honored that Zeph wanted to include me as one of the original six members.
As we began our junior year of college, Zeph wasted no time in establishing bi-weekly group meetings inside the MU Student Center. The original team was made up of six people — all friends who went to MU. Outside of Zeph, notable members include KC Scholar Christian Ricketts…aka "SwoleRicketts," and MU graduate Eli Davis, who is one of Columbia's most well-known barbers. The meetings meant everything to me because it felt like a meeting of minds coming together to strengthen our friendship. It was also a space where we held each other accountable and pushed each other to be the best version of ourselves in every aspect of our lives. I quickly realized this was as much about the group's creativity as it was about my personal development of becoming a better man mentally, physically, and spiritually. This was a safe space for me to be open and vulnerable with my brothers.
After a few meetings, the group began to brainstorm ways to serve the underrepresented minority communities on Mizzou's campus. Zeph hammered home the idea of community service and upliftment, and that ideology became the backbone of our group. We were all sitting around talking when the group began to piece together the puzzle of creating and selling "Black Mizzou" t-shirts. The hope was for these tees to serve as a means to bring students of color together while also providing a fundraising opportunity. Our plan was to have the money raised from sales funneled back into the community to enhance the experience of minorities at MU — whether through a series of grants or scholarships.
The group and I thought the idea was brilliant, but we didn't know where to begin. So Christian Ricketts started researching licensing with the Mizzou name. Our excitement waned as we realized how much work was ahead of us.
If we wanted to create any products or memorabilia with the "Mizzou" name, we had to first become an official organization on MU connect. Creating an organization and having the Organization Resource Group (ORG) approve it — is not an easy task. The resource group has two different deadlines for organizations interested in becoming recognized by the ORG. Learning this in real-time, the first-semester deadline had already passed by the time we had the required documents and information necessary to submit.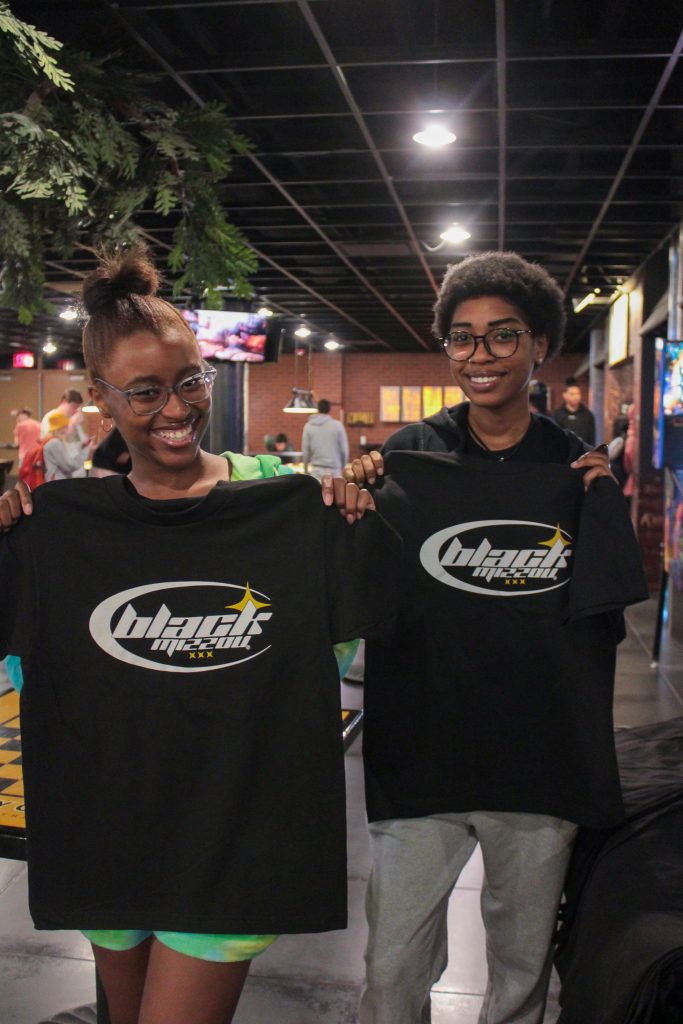 Prior to learning that we had missed the first deadline, Zeph and I met with Dr. Maurice Gipson, Mizzou's Vice Chancellor of Inclusion, Diversity, and Equity (IDE). Dr. Gipson has been and continues to be a strong mentor in my life, guiding me through difficult times and avenues here at the university. Dr. Gipson, fortunately for us, is a faculty member, and ORG requires a signature from a faculty member to even apply to be an organization on campus. After a great lunch at The Heidelberg, Dr. Gipson gave his word and commitment to the group. One box checked.
I left that lunch with the impression that KIW had the potential to change things on the Missouri campus. I believed the "Black Mizzou" t-shirt would be the organization's driving force, but with mentors like Dr. Gipson on our side, the group would also be able to maintain its value of giving back to the community in other ways.
The "Black Mizzou" tee concept was not devised to be devious, divisive or exclude anyone. The shirt represents the significance of the Black community on a predominately white intuition (PWI) as well as the special things we have done in the past, present, and future. We intentionally decided to create a batch of Black Mizzou tees in blue to be worn by anyone who supports African American culture — to signify allyship and unity]
Finally, in Spring 2022, after attending interest meetings and obtaining Dr. Gipson's signature — KIW officially became an organization at MU. Box two checked.
Zeph had assigned each member a role at this point, and the group was working hard to make our t-shirt idea a reality, while also laying the groundwork for KIW. During this time, Zeph and I became closer as we discussed how influential he wanted the organization to be and how we wanted to leave a legacy during our brief time at Mizzou. The wheels were turning in Zeph's head. The young entrepreneur had big plans for the next tangible step.
Zeph recognized the volume of sales and shirts that we could sell and thought that applying for one of the retail spaces available at the Griggs Innovators Nexus in the student center would be ideal. Each year, the Griggs Innovators Nexus, in collaboration with the Missouri Student Unions and U.S. Bank, offers retail spaces inside the MU Student Center for Mizzou students to operate their own businesses. Each space is 300 square feet and is rent and utility-free for a year. Since my freshman year, I had the opportunity to see multiple businesses occupy these spaces, and I let the fear of failure keep me from thinking that KIW could occupy one of them.
Fortunately, I wasn't the one who made the decision. Zeph put the team together and pitched the idea of applying for and competing for the space. The Black Mizzou store would not only host our clothing line, but it would serve as a place where Black culture can be celebrated in the purest form through music, films, etc.
Midway through the summer of 2022, we were informed that KIW had won one of the spaces! A space inside the same building where we spent hours picking each other's brains during our KIW bi-weekly meetings — for nearly a year. Now, as most of us were about to embark on our senior year of college, I felt it in my heart, this was where we were meant to be. Box three checked.
The first shipment of t-shirts arrived in mid-July but we wanted to make we provided a variety of options in our store. So the group continued to sketch and deliberate on additional designs for our line. Meanwhile, Zeph and Black Mizzou community members worked tirelessly to get the shop open and ready for the fall grand opening.
Sept. 16, 2022, was a special day for me. I remember waking up that morning anxious yet excited. An idea Zeph came up with one summer night in Alabama along with our collective minds and vision as a group — was coming to life right in front of our eyes. There was always a nagging fear that we wouldn't be able to enjoy the fruits of our labor while still in college. That was put to rest on that day, and there are no words to describe how I felt.
"Being a part of this group has made me feel connected to Black Mizzou in an entirely new way," KIW member Jermaine Hollywood said. "I hope this t-shirt helps shine a light on how special our people are on this campus."
We sold out of every size except a few large shirts at the grand opening. KIW maintained its momentum by selling over 60 shirts at the semester's first ZouSoul event. It's been incredible to witness the outpouring of support and the sense of unity from the Black community at Mizzou. Fourth and final box checked… for now.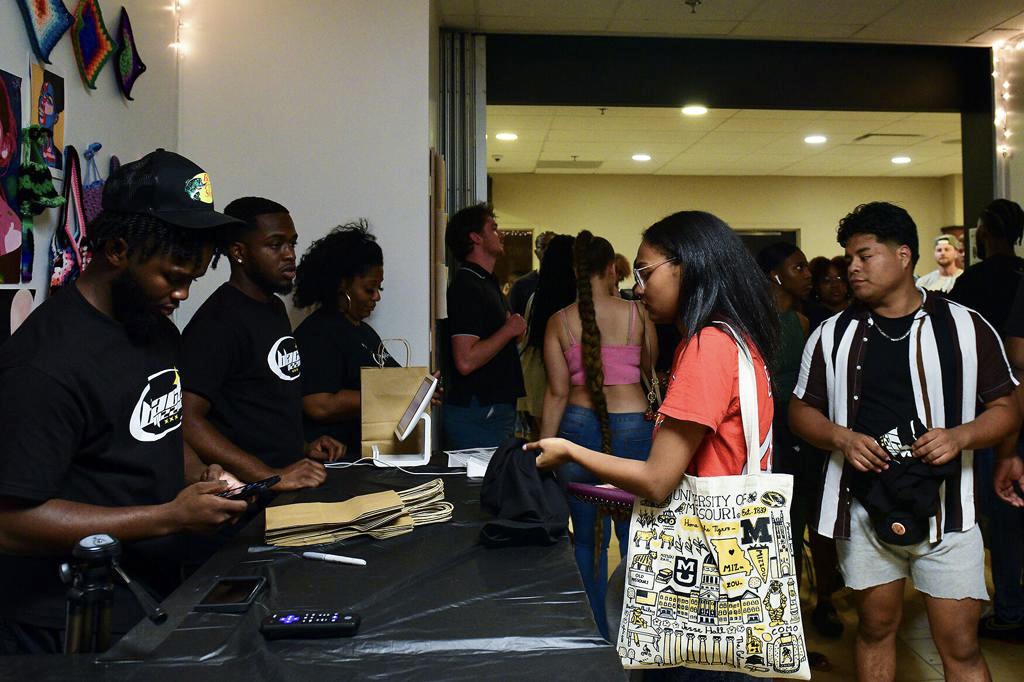 KIW has evolved into something I never imagined it could be, while Zeph remained confident through it all.
"We represent a small but vibrant part of this campus," Zeph said on the KIW Instagram page. "The future generation has to understand that there's a place for them no matter where they go, and if it's not, you can make one!"
I'm excited to see what the future holds for KIW and the numerous plans Zeph has for the organization. Oh, I almost forgot… Knowledge is Wealth!