Published on April 27, 2022
Since taking her very first breath, resilience has been a common theme throughout Kelly Lopez's life.
Kelly, an MU senior journalism student graduating in May, was born to Gayle and Dr. Ron Lopez on July 12, 1999, several days after her projected due date. Despite being born full-term and leaving the hospital seemingly healthy, her parents noticed something wasn't right. Kelly became gravely ill, resulting in her spending the early part of her life in and out of hospitals.
"She suffered from constant sinus infections and ear infections," Kelly's mom Gayle Lopez said. "It was rare for her to go more than 4 weeks without being on antibiotics."
But her medical issues didn't stop there. Kelly continued to get worse.
Her father, who happens to be a doctor himself, was persistent. He had a feeling Kelly's infections were caused by a more serious underlying condition. He and Kelly's mom wouldn't stop searching for answers until the doctors in her care figured out what the chronic illnesses were originating from.
"When she was presented with another infection that was causing severe vomiting and fever, several samples were taken to find out exactly what type of infection she had to make sure she was getting the correct antibiotic," Gayle Lopez said. "She seemed to be feeling better and we went on vacation but she again became very sick with fever and vomiting.The culture discovered she had a gnarly infection that required daily IV meds that had to be administered in a hospital."
Two years and several hospital visits later, a renal specialist at Primary Children's Hospital in Salt Lake City, Utah finally discovered the root of the problem. Kelly's kidneys weren't fully formed and functioning. Kelly needed to be treated with antibiotics for a year to keep her infection free while her kidneys took time to fully develop.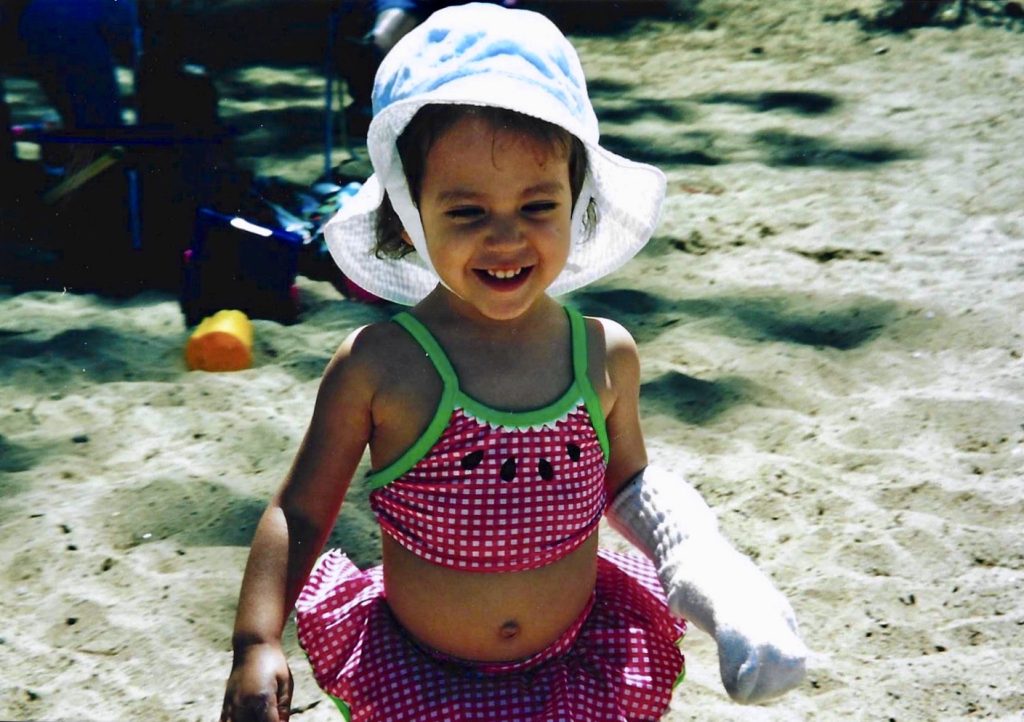 After her kidneys were finally healthy, Kelly's parents were hopeful she was in the clear. Unfortunately this wasn't the case. Kelly began suffering from ear and throat infections which resulted in having her tonsils and adenoids removed and tubes inserted in her tympanic membranes. Her parents were informed there was a chance the areas would hemorrhage but were told after 10 days post-op the chances of this were extremely slim.
"On the 11th night Kelly was put back in her own room but at 4 a.m. her dad woke up from the tangy smell of blood coming from her room," Gayle Lopez explained. "Kelly was covered with blood and was spewing blood from her mouth and nose." 
Kelly was rushed to the nearest hospital. Her blood count was very low and she was listless. So Kelly was sent via ambulance to Primary Children's Hospital until she was stable and released a few days later," Gayle Lopez said.
While Kelly was resilient through it all, it was a nightmare experience for her parents. Now that it's all behind them, her mom can make light of the situation.
"Luckily, there hasn't been anything more than two broken bones and Celiac Disease to contend with since," Gayle Lopez joked.
Despite being ill for the majority of her childhood, Kelly remembers embracing the challenging journey.
"Being in and out of the hospital was difficult, but I just remember prioritizing my friends and family," Kelly said. "I have a lot of lasting memories of going on vacation with my family, especially traveling to Disney Parks a lot."
It's because of these experiences, Disney holds a special place in Kelly's heart. She has even dreamt of working for Disney one day.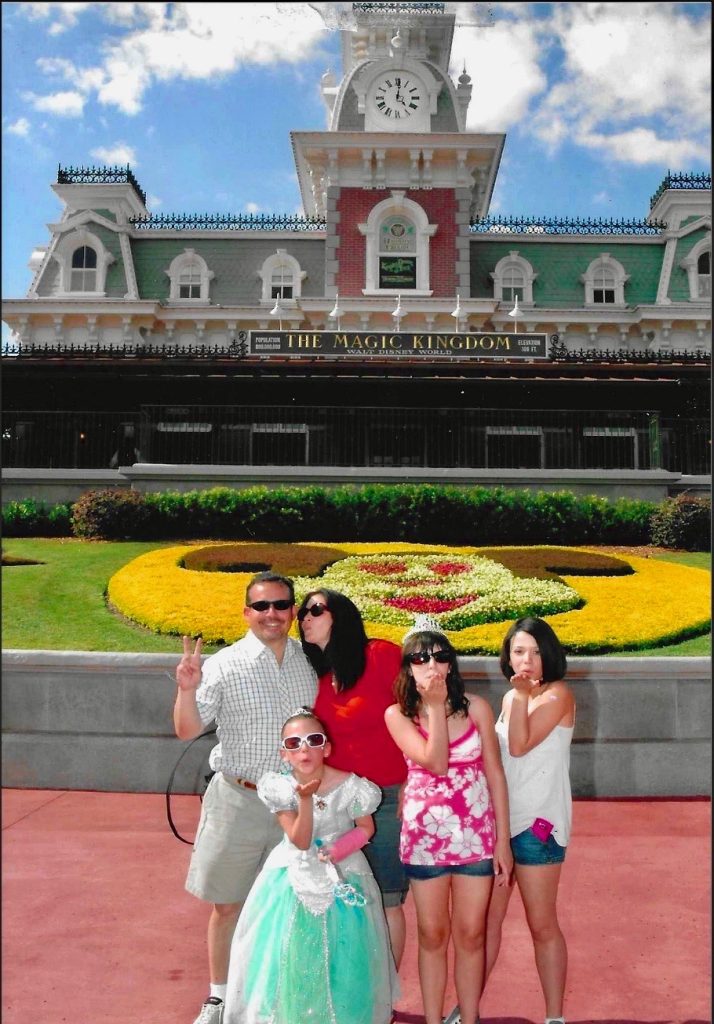 Reminiscing on the family trips are just a few of the memories that Kelly has from her childhood. The sickness stripped away a lot of Kelly's earliest childhood memories.
As Kelly grew older, she started to become aware of another inescapable opposition. Kelly was born and raised in Draper, Utah. As a self proclaimed liberal, she felt very out of place.
"I consider Utah home, but I didn't like growing up in a conservative state," Kelly said. "I was non-Mormon as well, and as a non-Mormon, they make it almost impossible for you to get along there."
On top of the religious barrier, Kelly dealt with racial barriers growing up.
"I felt like I was a triple minority because I was a Hispanic, Christian woman growing up in white, Mormon, patriarchal Utah," Kelly said. "I would constantly get asked how I was so tan, even during the winter."
Just like the early years of her life, Kelly understood the challenges and embraced being different. She leaned on who she was and refused to conform to an environment that didn't want to accept her.
"I quickly learned how to navigate those kinds of areas and just be my own person and be unapologetic about it," Kelly said.
One of those areas was the local Girl Scout troop that Kelly joined. During a Girl Scout fair, there was a booth with a camera and microphone set up for the scouts to practice a basic slate. The slate consisted of Kelly saying her name, age and why she wanted to be in the program. This moment sparked Kelly's interest in journalism.
"Nobody else wanted to go over there, but I was fine going over there by myself," Kelly said. "After I finished the slate, the program director pulled me aside and said that I had the zest and fire to be something in this field."
Kelly's performance at the booth led her to work for Miss Media from sixth grade all the way until she graduated high school. Miss Media is a Girl Scout experience that provides girls the opportunity to explore the media field while getting hands-on experience developing communication skills. The program was only supposed to be a two-year commitment, but Kelly became a key component of the program. Kelly's role included headlining the national convention when it was in Utah, and organizing other events for the organization.
Despite the adversity that Kelly faced growing up in Utah, it wasn't enough to prepare her for the transition to MU.
"Going from Utah to Missouri, it was very much a cultural shock," Kelly said. "Even though I am a minority in Utah, they really didn't have many other minorities. When I came here, I quickly realized that this is very different."
One of the things that helped Kelly's transition was becoming a George C. Brooks Scholar. The Center for Academic Success & Excellence (CASE) selects 30 Brooks Scholars annually for a scholarship that covers nearly 70% of tuition and fees. It also places the scholars in a cohort with other fellow scholars to receive guidance and counsel from the CASE staff throughout their entire college journey.
"I got to learn so much about cultures and what it means to be a minority and represent that on campus in Brooks," Kelly said.
Kelly credits the Brooks cohort and the CASE staff ​​for providing structure and much-needed support.
"My first year with the cohort I had a meeting every Wednesday, and when I wasn't there, someone was checking in on me," Kelly said. "The staff allowed me to just rant all my feelings and wouldn't judge me, while also giving me advice to not worry about things so much."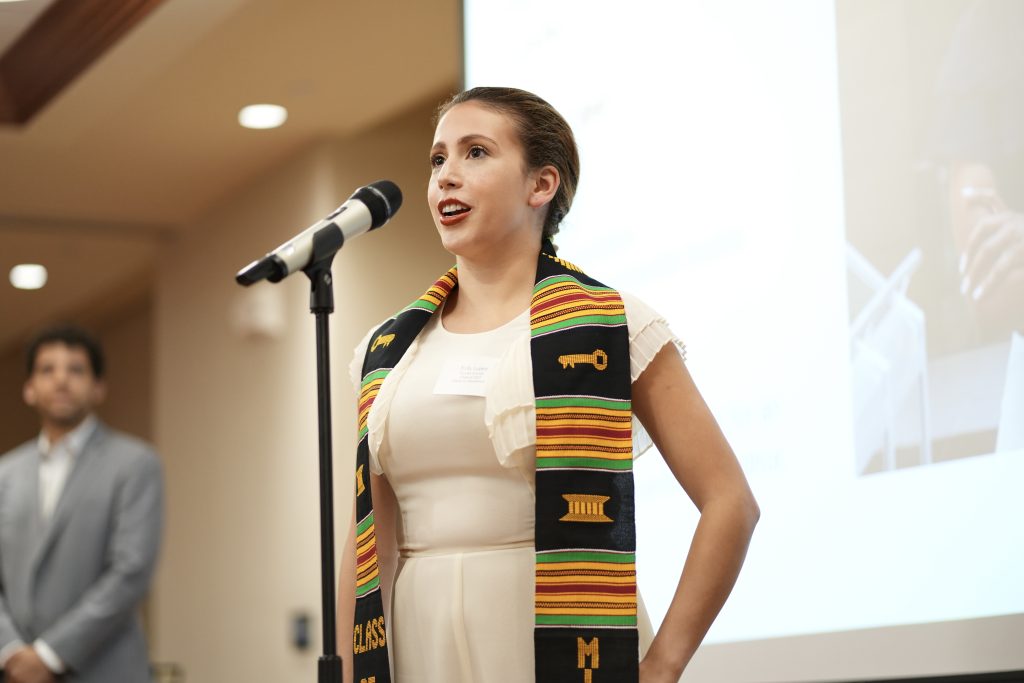 CASE provided Lopez another opportunity to grow by bringing her on to the CASE Marketing Team. Kelly has been a key contributor to the newsletter and social media divisions on the marketing team.
"The newsletter is my baby," Kelly said. "I worked really hard on it and I want it to continue to succeed. I'm hoping that both divisions will grow in all things because it's something all the staff loves and being a part of, knowing that I helped create that — it's like a little piece of my soul."
Kelly understands that the marketing team provided her with real-world working experiences that will pay off post-college.
"I got to learn how to work with people who have different stories and may have different goals in their life, different personalities, and how to work together to create something great," Kelly said.
During her junior year at Mizzou, Kelly connected with Jon Stemmle, an MU professor. Stemmle's mentorship would pay dividends for her. After being sent home from COVID-19 and then coming back to campus still isolated, Kelly was worried about not getting an internship and how that would affect her post-college.
"Because of COVID my class didn't get the same experience as everyone else," Kelly said. "I was just kind of going through the classes and free-floating, not realizing what were the things I needed to take charge on."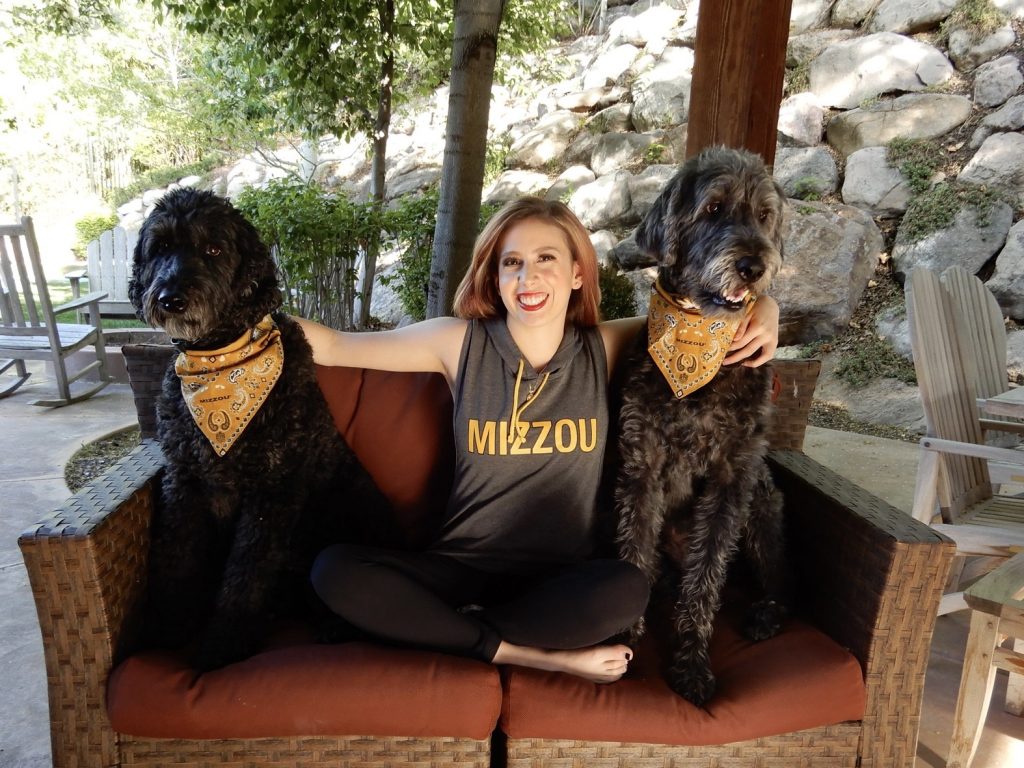 Every year, Stemmle hires students to work with him in different capacities to gain more practical experience in the strategic communication field. Kelly applied for the PR position that Stemmle was offering hoping to get the experience that she was robbed of because of COVID.
"When Kelly applied for the PR position, it was kind of a no-brainer," Stemmle said. "I knew she could write well from class, and she was really responsible and diligent, so it was easy."
Kelly has excelled in the PR position under Stemmle and is grateful that Stemmle took a chance on her with no previous experience. The work that Kelly has put forth in the position has not gone unnoticed.
"The level of responsibility she takes for her work, and the passion that she brings to it is different," Stemmle said. "I think a lot of students care about what they do, but she kind of takes it to another level."
Kelly's dedication and determination has paid off in more ways than one. She was offered two positions post-graduation: one with Edelman and one with Disney. In what could have been a full-circle moment for Kelly in choosing Disney, she said she couldn't turn down the opportunity to work for one of the top PR agencies in the world. So this summer Kelly will work as an intern at their Chicago location as part of the Edelman Internship Program.
"I am so excited to have gotten this opportunity, since I started working at MOJO Ad, I've wanted to work at an agency as a PR specialist," Kelly said. "This internship is the first step to a bright future in PR."
Kelly has excelled and made the most of her opportunities here at MU. As she approaches graduation, she is aware of what she's accomplished and who she has grown into.
"People are going to remember my resiliency, and I will always unapologetically be myself," Kelly said.