Published on May 11, 2022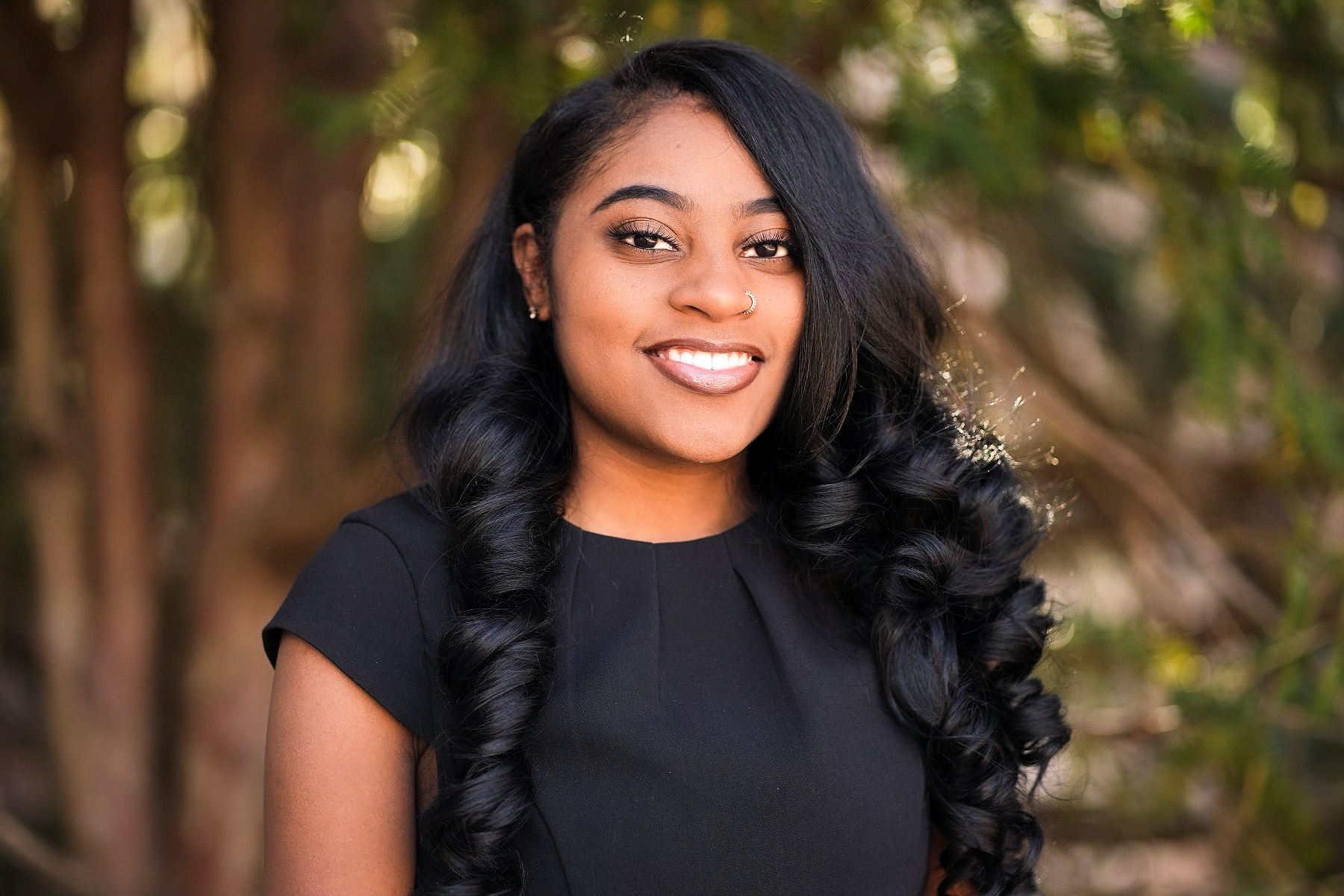 Growing up in Memphis, Tennessee helped mold MU graduating senior Lauren Purdy into the woman she is today.
"I am truly a Southern person at heart, and I think when we say that we're hospitable people, we live by that," Lauren said.
It isn't just Lauren's hospitable mindset that makes her special, it is her will to impact and improve every environment she is in. During her time at St. George's Independent School, for her senior independent study, Lauren created a book series called Feminism Empowerment.
"Feminism Empowerment was just a collection of short stories and poems that I put together while I was in high school," Lauren said. "It was more of a self-reflection project, but it ended up blossoming into something much more impactful."
Through writing her book, Lauren quickly realized her calling lay within the journalism field. The talented young author narrowed her choices for college down to Mizzou and Howard University. Earning the prestigious George C. Brooks Scholarship put Mizzou over the top for Lauren.
"I specifically came to Mizzou because of the Brooks Scholarship," Lauren said. "If it wasn't for that scholarship, I wouldn't have been able to get my out-of-state tuition waived, so it was a big factor in my decision."
Lauren credits the scholarship, managed by the Center for Academic Success & Excellence (CASE), for opening doors and opportunities she believes would not have been there otherwise.
"The scholarship meant an opportunity for growth and forced me out of my comfort zone," Lauren said. "If it wasn't for the scholarship, I wouldn't have the opportunity to go to Mizzou, be introduced to CASE, and explore different clubs and organizations."
Lauren took full advantage of those opportunities upon her arrival at Mizzou. During her freshman year, Lauren joined the National Association of Black Journalists (NABJ) and CASE's marketing team.
In her four years in NABJ, Lauren served as secretary and treasurer for the organization. She also mentored many younger members beginning her sophomore year. The hospitality that Lauren brought was a key contributor to creating a family aspect within NABJ.
"NABJ was the first organization that I joined and where I met a lot of my friends," Lauren said. "I really love NABJ because as an organization and a leader we really care about each and every member that joins."
Lauren has made an even bigger impact working with the CASE marketing team. She was the first hire for the team when it was first launched during her freshman year. Just like in NABJ, Lauren wore multiple hats for CASE.
In her role as digital communications intern, Lauren was responsible for creating graphics, posting to CASE's social media platforms, a key contributor to the newsletter team and assisting in strategic planning to enhance engagement and CASE's visibility across campus and the state of Missouri.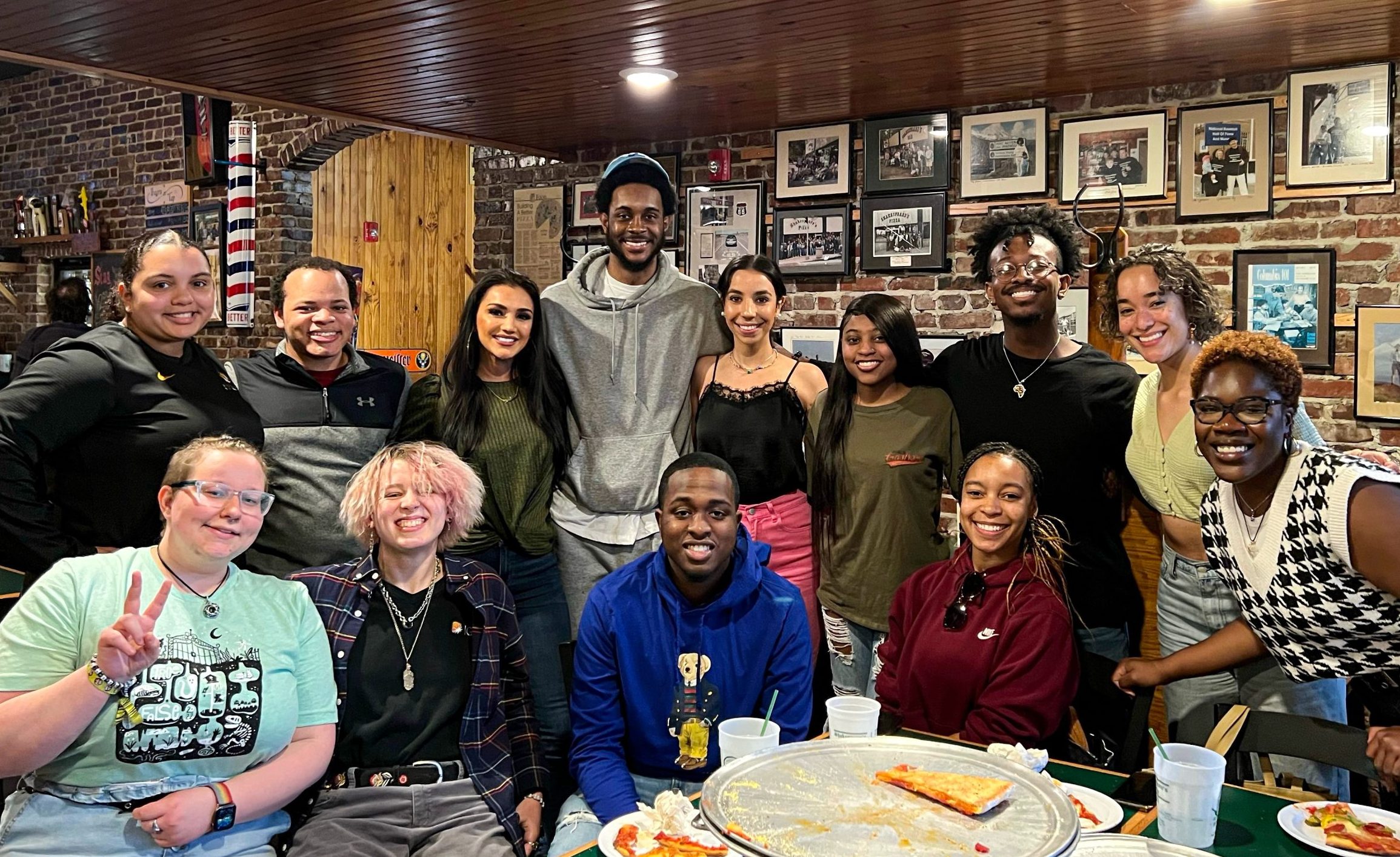 She leaves Mizzou as the longest tenured intern on the CASE marketing team.
Lauren believes the hands-on experience she received as an intern was invaluable.
"The CASE marketing team allowed all of the interns the opportunities to actually put out work into action," Lauren said. "Being a part of the team has put my foot in the door for so many opportunities that I've done outside of Mizzou."
One of those opportunities is with the Baltimore Ravens. Lauren has accepted a position with the team as a digital media intern starting in June. In this internship Lauren will work to create even more innovation within the Ravens' digital team while gaining hands-on experience working in the National Football League (NFL).
Lauren is ecstatic for this next chapter and views it as a building block to her career goals.
"I've actually always wanted to work in the sports and entertainment industry doing some type of digital strategy," Lauren said. "Just looking at the Baltimore Ravens and their organization in particular, I probably wouldn't want to work for any other team besides them."
Lauren hopes the Ravens internship will lead to a full-time position with the franchise. As she continues to grow in the field, ultimately, Lauren wants to have an executive role in the sports and/or entertainment industry.
"A black woman being a director of anything or vice president of anything would be cool and allow me to help other minorities get into those higher positions," Lauren said.
Lauren is leaving a legacy that will be remembered by those she worked for, with, and mentored during her time at Mizzou. Her Southern hospitality won individuals over, and her commitment to excellence made her stand out.
"I always want to be remembered for my commitment to everything that I do," Lauren said. "A lot of people join things and they're not really committed, but everything that I joined or participated in at Mizzou, I've been very committed to and passionate about."
Lauren, we are so very proud of you! It has been an honor to witness your growth over these past 4 years.
As the longest tenured CASE marketing intern, we wanted to send you off right. Here are some parting messages from your peers and the CASE staff:
To Lauren (the O.G) who holds the distinction of having the longest tenure of all our marketing interns, I want to say THANK YOU! Thank you for enduring all that being an intern has challenged you with. We know that there have been many times when there were multiple, competing priorities that you had to juggle. Thanks for handling things with style and grace! We'll miss your outstanding contributions to CASE and wish you well on the next chapter of your journey. Cheers!

E. Andre Thorn, Ph.D
Director of CASE
—
Lauren, you were the very first intern I met when I came on board in February 2020. You impressed me from day one and continued to do so every day since. From your exceptional talent of creating graphics to recruiting other interns to coming through in the clutch when last minute projects were sprung on you, you did everything with the utmost professionalism. I don't know what I would have done without you these past two years.

I mean this when I say, you have truly been the heartbeat of the CASE marketing team. I am going to miss your calming presence, our long talks, your undeniable commitment to CASE and everything you brought to the team. I hope you understand the significant role you have played in building the marketing team to where it is today.

You are the epitome of a great teammate. The Ravens are lucky to have you!

Thank you, thank you, thank you!

Fallon Smith-Christopher
CASE Director of Marketing
—
Lauren, first and foremost THANK YOU for all you have done in support of the CASE Office! Your energy and willingness to take on assignments sometimes in the last hour never went unnoticed. Being an OG through the pandemic, riding a title wave into unknown waters spoke volumes to your commitment and enthusiasm to your role. I wish you nothing but great success in your new journey with the Ravens.

Angie Vick CASE
Administrative Assistant
—
Lauren, it's been a pleasure and honor to have you as the longest tenured intern at CASE!

I have enjoyed your very professional graphics designs, especially the one you created Money Savvy -very proud of you! I enjoyed very much talking with you back in the days when you visited Amand, then you stopped by my office.

I wish you much success in your future endeavors, I know you will be great!

Go get them Tiger!

Ana-Maria Fernandez
CASE Student Service Coordinator
—
Lauren, you have been an inspiration to many, but most specifically to me. When you were my NABJ mentor last year, it felt like I gained a friendly new face that would stick by me. I was indeed correct. Not only have you been like an older sister to me, but you make me challenge myself. I know you are going to do great things in your life and your career. Please come back and visit!

Ryan Wilson
Marketing Intern
—
Lauren, knowing you are the brains and creative genius behind basically everything CASE posts on social media, a huge THANK YOU is in order. But also, just gotta say, you are aspirational, and people should take note of your unwavering humility despite you being our most qualified and longest tenured intern. I'm certain with the abilities you have, and the type of person you are in daily life, you are going to have a bright future ahead after graduation!

Gehazi Whitehurt
Marketing Intern
—
Lauren, I'm so glad I've been able to get to know you and work with you over the years. It doesn't seem like it was that long ago when in reality it's been almost 3 years! Congratulations on everything you've accomplished and best of luck on what's to come! We love you, Lauren!

(PS you better post more so we can see you at your new job)

Janae Taylor
Marketing Intern
—
Lauren, you are one of my favorite people on the marketing team. You are so talented and always willing to help me with the newsletter whether that's sending me a last-minute graphic or style checking! You are going to go far, and I hope we stay in touch!

Kelly Lopez
Marketing Intern
—
Congratulations to CASE's ride or die! You are so so talented, and I know you will succeed wherever you go. We'll miss you so much. Wish you the best!

Keara Shannon
Marketing Intern
—
Congratulations on graduation Lauren!

We only officially met once at the Shakespeare's dinner, but you were instantly so kind and welcoming. I was nervous since it was my first time meeting everyone, but you instantly made me feel welcomed! Thanks so much for everything you do and all the hard work you put into CASE! I wish you all the luck in your future career, and I know you'll do great things!

Hannah Gates
Marketing Intern
—
Lauren, you're a graphics wizard! I don't know what CASE would have done without you these past four years. Thank you for all you do!

Becca Newton
Marketing Intern
—
Lauren, we never really crossed paths as CASE interns, but from what I've heard from others (especially Fallon) is that you've been great in all you've done here. One thing that I can say I DO know about you: the CASE Instagram account was always on point. I'm not a big social media person, but there were always quality graphics, and the messages were always delivered. Never plain, never boring.

I'm happy that you succeeded here at Mizzou, and I sincerely wish you the best post-graduation!

DuVonte' Beard
Marketing Intern
—
Lauren, I admire the consistency and growth you have displayed during you time here at Mizzou. You are someone who people can count on and who you will always get the job done. You will be deeply missed in the environments that you have been in.

Christian McDonald
Marketing Intern