Published on Aug. 23, 2022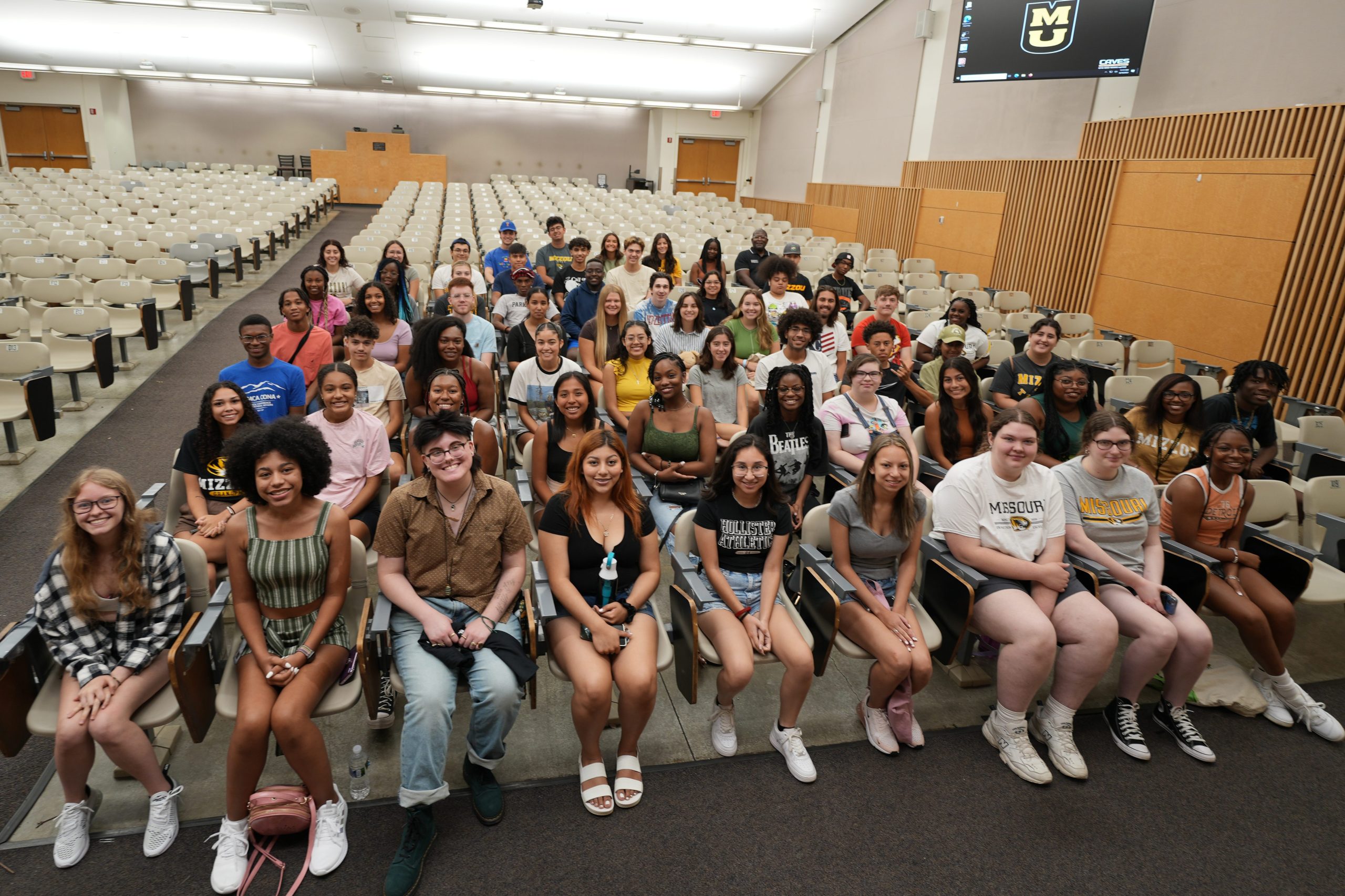 The Center for Academic Success & Excellence's new freshman scholars met one another for the first time at the 2022 CASE Kickoff on Friday, Aug. 19. Enthusiasm and anticipation filled room 111 inside the Anheuser-Busch National Resources Building where over 50 students from all over the world gathered. This is where the class of 2026 began their Mizzou journey with CASE.
Equipping scholars with the necessary resources to attain academic and personal success is the mission of CASE. From the time they arrive on MU's campus — all the way up until graduation — CASE staff plan to be there every step of the way. Through this annual onboarding event, the first step to reaching that goal is achieved. Beyond connecting students to CASE staff and resources, the Kickoff stirred excitement for cohort meetings. Brooks, Suggs, Diversity and KC Scholars each attend these weekly meetings to learn how to adjust to life as a college student; Ultimately, another means of support for them.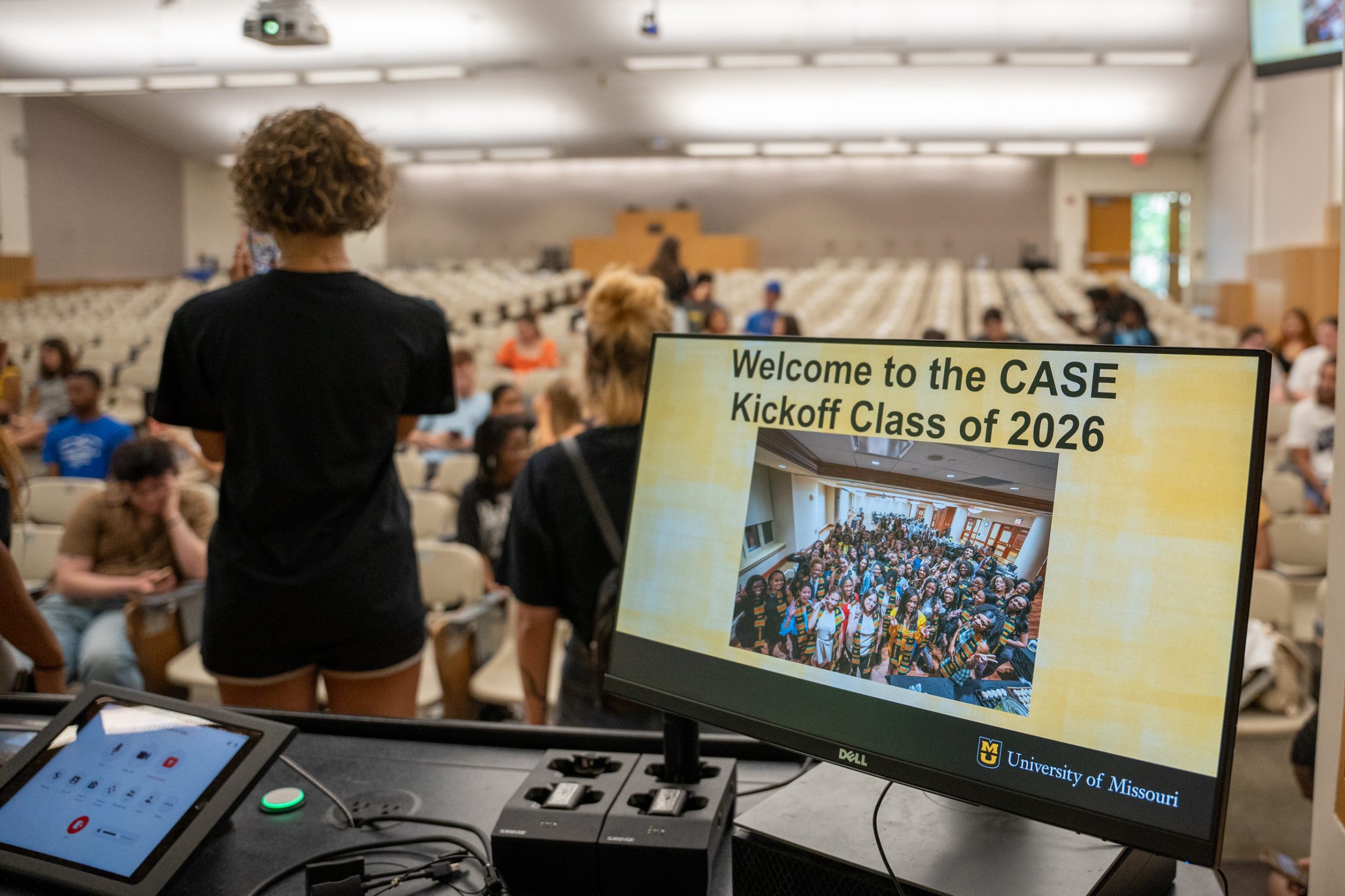 "[Scholars] come to this large university environment often times unsure how to navigate," CASE Director Dr. Andre Thorn said. "To have our staff, this event, and then, the subsequent support they get through the cohort meetings, I think it provides some definite touch points throughout the semester where students can utilize those resources to achieve success."
For the first hour, Thorn introduced CASE and its resources to the students, including KC Scholars Cohort leader Ana-Maria Fernandez, Marketing Director Fallon Smith and new Student Success Coordinator for Diversity Scholars Leo Medal. Jim Spain, Vice Provost for Student Success, and Honors College guests also spoke during the program. There was even a CASE t-shirt giveaway for four scholars who answered CASE related questions correctly. But as one of their five pillars and a part of their holistic approach, CASE emphasized giving students a sense of belonging through the event.
"I'm from Kenya, so in high school, I didn't get to meet many people from America," Diversity Scholar Kimberly Arodi said. "But being at this event alone, I've met other people who have immigrated here. I've got to talk to them, and I feel like I can belong here because I have people who relate to my story."
Afterwards, CASE staff and scholars headed to the Student Success Center for the Success Carnival. Feelings of anxiety melted away during the five-minute walk as CASE marketing interns and staff mingled with the incoming scholars. At the Success Carnival, several games and additional resources were presented along with pizza, cookies, and drinks. Kahoot games, word searches, and ladder toss broke the ice. By the end of the Kickoff, scholars already had an array of support and friends to start the school year.
"[The CASE Kickoff] definitely gives me an environment, like a group of people to be around, that are like-minded individuals, driven, and on the right path," Brooks Scholar Alex West said.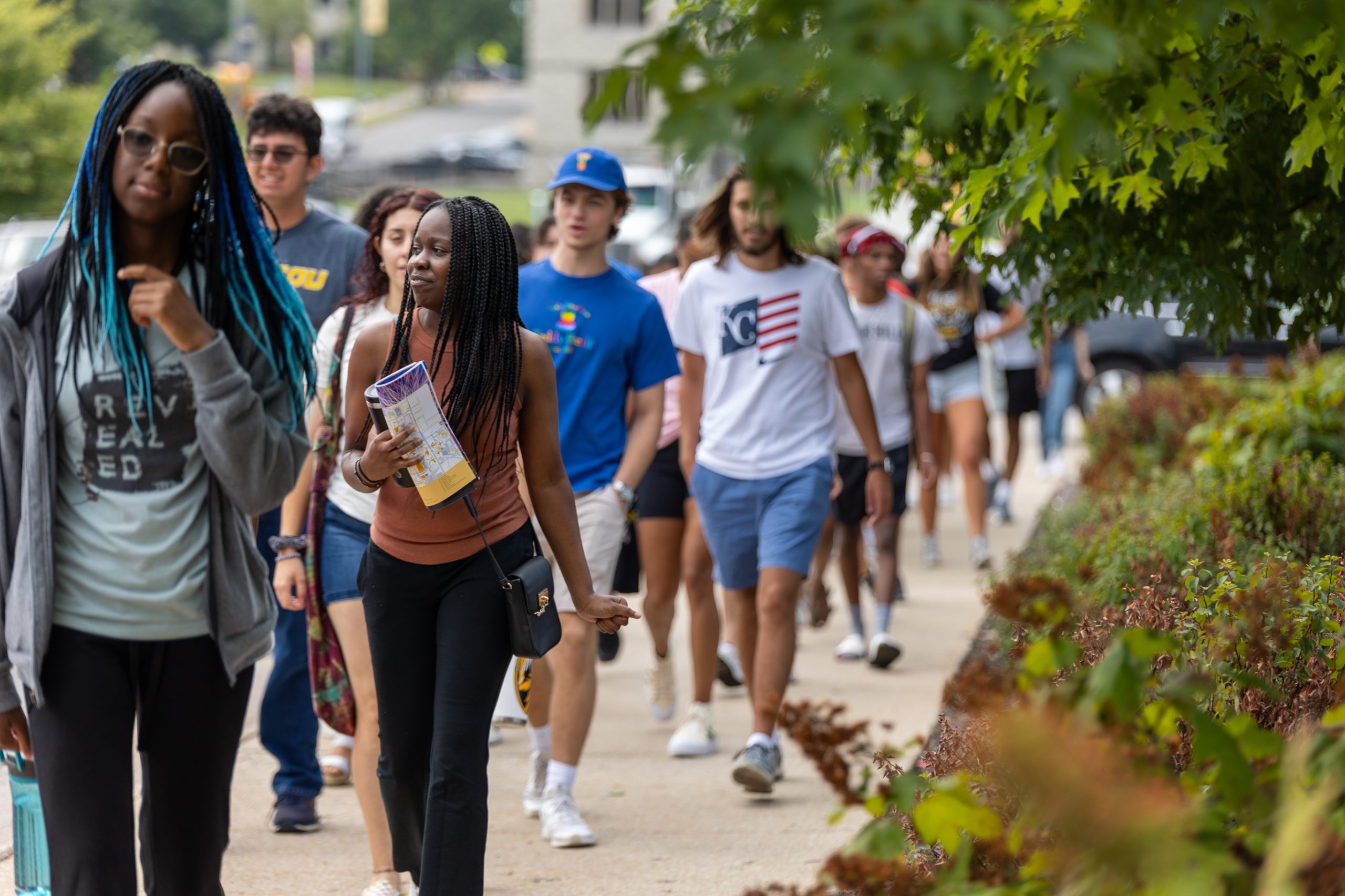 For any additional support, visit the CASE office in the Student Success Center Monday through Friday from 9 a.m. to 5 p.m. Contact the CASE office by phone, 573-882-9208, or by email, mucase@missouri.edu.