Published on Oct. 4, 2022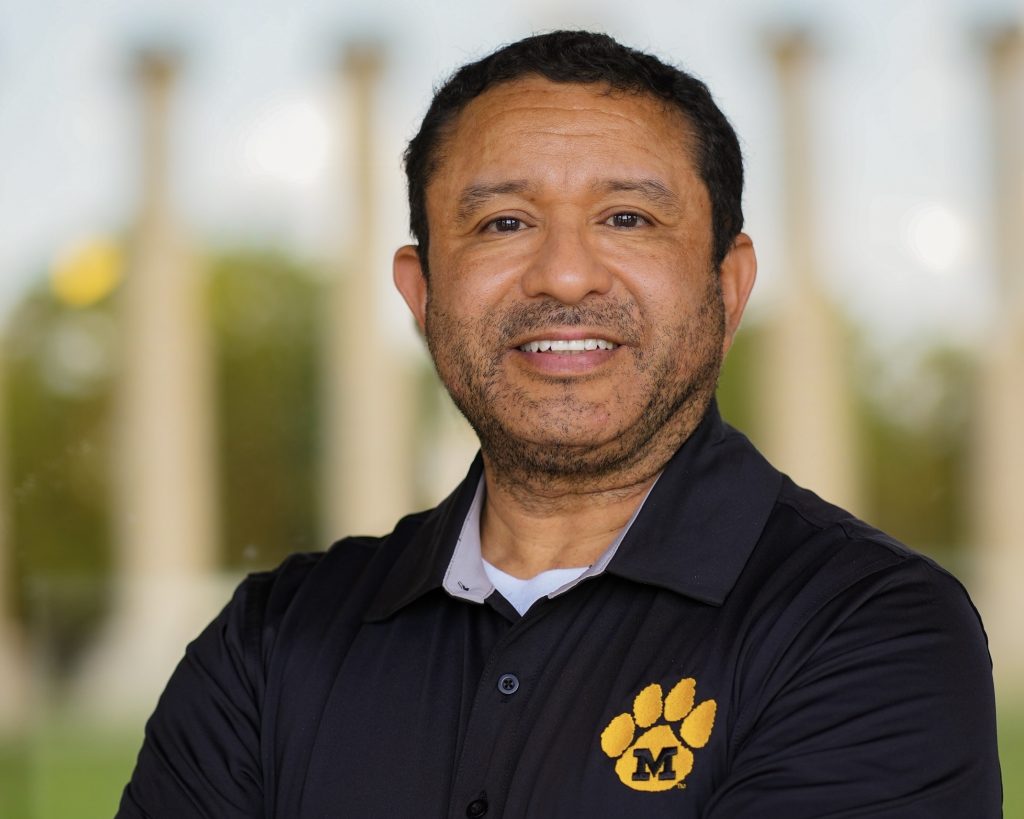 This semester, the Center for Academic Success & Excellence (CASE) welcomes a new face to its team, Leo Medal. He will serve as a Student Service Coordinator for CASE, eventually leading the Summer Bridge Program. In the meantime, as he finds his footing, Medal will focus his efforts on assisting Diversity Scholars.
Medal's career in student success began during his graduate studies at Wayne State College in Wayne, Nebraska where he pursued a master's degree in science education. He was a GED instructor for migrant students and worked as a graduate assistant in the college's Multicultural Student Affairs Office; through both positions, Medal did hands-on work with underrepresented minority (URM) students.
"Because I was exposed to that, that developed the opportunity to work in serving students," Medal said.
Eventually, Medal went on to work with the Federal TRIO program's Educational Talent Search (ETS) at the University of Alaska Anchorage (UAA). He worked to recruit middle school and high school students who came from low-income families and were first-generation college students.
"I had students where basically the parents have an education coming from their country, but they didn't know, exactly, the whole process [of applying to college in the United States,]" Medal said. "Or their degree was not compatible here. So, therefore, they were actually not considered to have a college degree."
Medal also applied to college as a first-generation student. In this position, and as an advisor for URM students at UAA, he was able to make up for the lack of guidance he received throughout the application process.
While at UAA, Medal also worked with the Multicultural Center's African American, Hispanic, Asian, International, and Native American students' (AHAINA) program. He ran several of their signature programs, including the Students of Excellence, which selects juniors with a 3.0 or better GPA to compete for the Students of Excellence Award. It just so happens, his supervisor at the time, is now the Director of CASE, Dr. Andre Thorn.
"Leo brings experience, passion, commitment to student success and an eye to detail that our office needs," Thorn said. "We are glad to have him on our team!"
Medal worked one-on-one with URM students at UAA, which, like MU, is a predominantly white institution (PWI). He provided students with guidance, resources for success and, occasionally, giving them "someone to talk to."
"We have partnerships with the community that will help [bring students] opportunities," Medal said. That could be for internships, scholarships, and eventually work."
He also worked with AHAINA's mentorship program, matching underclassmen with upperclassmen mentors. Students learned "to communicate with students from different backgrounds" as a method of personal and professional development.
"So, by becoming a mentor like that, you learn that component, which in the classroom, you will not be able to gain that [real life] experience," Medal said.
For now, Medal is just getting settled at CASE, but Dr. Thorn is excited to see what Medal can do when he takes over for the CASE Summer Bridge Program.
"Leo provides a wealth of knowledge and experience in pipeline initiatives leading to college access and success," Thorn wrote. "Given his focus in Summer Bridge programming, his skill set was ideal!"