Published on Oct. 19, 2022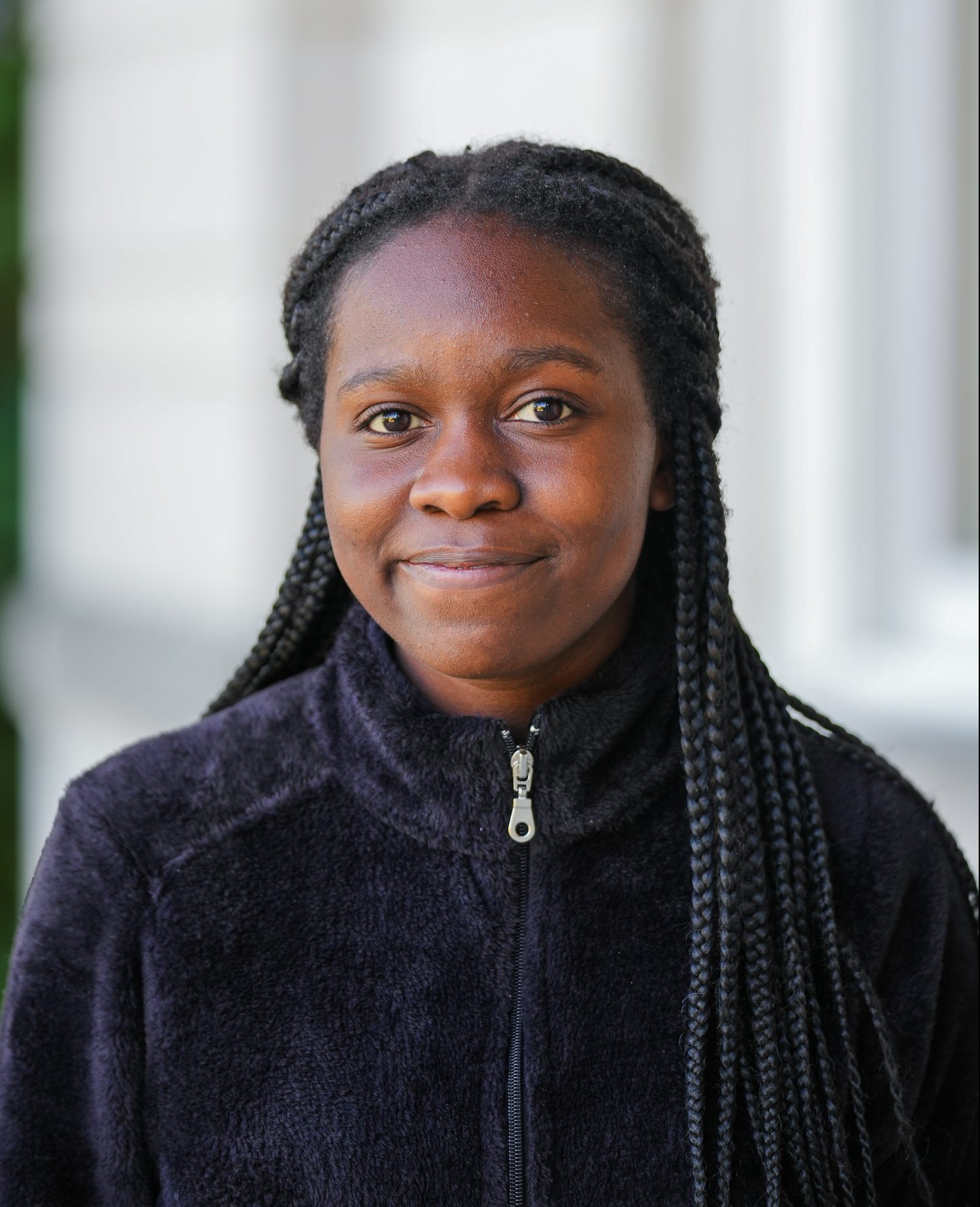 It was Friday, Aug. 19, 2022. Three days before the fall semester would begin at MU. For freshman Diversity Award scholar Kim Arodi, she was 72 hours away from the start of her college journey.
Kim anxiously made her way inside the Conservation Auditorium, located in the Agricultural Building on campus where the Center for Academic Success & Excellence (CASE) hosted its annual kickoff event for first-year students. Walking into a room full of unfamiliar faces, Kim didn't know what to expect. Shy and reluctant to spark conversation, when looking for a place to sit, she noticed most students chose to scatter around the room with several empty seats separating each scholar. Kim followed suit.
Being a freshman means that everything is brand new. Students have to start over and find their way. With her native home halfway across the globe, Kim is all too familiar with fresh starts and new surroundings.
Kim was born and raised in Utawala, Kenya, a small town just outside of Nairobi. In December of 2020, when she was 17 years old and a senior in high school, Kim, her mom, dad, and twin siblings made the big move to America, settling in St. Louis. When she got here, Kim was forced to go back to junior year due to the education systems being different.
"My mom [is a nurse and] got a job transfer, so she came here, and she brought everyone along," Kim said. "It was really hard. I remember crying and telling my mom, I want to go back. I did not want to stay here."
To Kim's family, it was an exciting time to be in the U.S., but Kim didn't share the same sentiment — she struggled to accept the reality of her new life.
"Most people had already formed their friendship groups in high school, people had the routine down," Kim said. "I had a really strong Kenyan accent. So, most of the time, people could not understand what I was saying. So that made it more difficult."
Kim soon realized that "things are not the same" and had to find a way to keep going, despite the hardships she dealt with on her own.
"The pressure is on," Kim said. "But for me, it means making a change. It means raising the bar higher for my sister, and my younger cousins who are to follow. I know if I do my best, it will mean a big deal for me. The sacrifices [my mom] made to come here, weren't for nothing and her kids are out here doing something and making a difference."
Ready to take on the challenge, Kim understood she would have to step out of her comfort zone — but she was hesitant to do so at first.
"When I joined my literature class in high school, my teacher used to say, 'you have to talk, you have to say what's on your mind,' and I really didn't like it," Kim said. "But she kind of brought me out of my shell by encouraging me to do presentations about my culture, or about myself. I felt like I belonged because she made me feel like being different is cool. I didn't have to change who I am to fit in."
Kim keeps Kenya close to her heart and always on her mind. She vividly remembers how the African sun felt as it beamed on her skin during the year-round "summer weather." With a bright smile, Kim carries with her the many memories created inside of her home where people gathered, laughed and broke bread. She clutches onto these special moments everywhere she goes.
In Kenya, the idea of the American dream is prominent, and with it, comes immense pressure to be successful. As Kim embarks on her college career, making sure her mother's sacrifices weren't in vain, weighs on her every day.
"Everyone wants to come here because everyone sees the opportunities. I feel like everyone's looking at me, like 'What are you going to do with the opportunities?'" Kim said. "Anytime I think of the pressure that I have, I'm like, it's too much for one person to bear."
Despite the heavy load on her shoulders, Kim's approach is to follow in the footsteps of the women in her life. Just like her mother, she is studying nursing with hopes of becoming a pediatric nurse. She believes MU is the perfect place for her to reach her goals.
"It's been a privilege to reach this far," Kim said. "I feel so blessed."
Kim, along with other freshman scholars at the CASE kickoff, sat, listened and learned what CASE is all about, the resources the office provides and the opportunities scholars can look forward to. Afterwards, they were led to the Student Success Center where a carnival took place with food and games available to enjoy.
"I'm an introvert so I'm really slow when it comes to making new friends and stuff like that, but something really awesome happened," Kim said.
As the Carnival was in action, Kim was enjoying a slice of pizza when she overhead Freshman Uzo Chukwu say that she was from Nigeria. From there, the two sat and chat. With joy and relief, they shared similar stories about growing up in Africa along with the stresses of coming to America from a different country.
"It was like finally finding your people," Chukwu said. "[Kim] is very humble. But she can keep you grounded. Like in a friend group, she'll be like the mom of the group, that kind of person."
Already overwhelmed with excitement having connected with one another, the pair was in for another pleasant surprise. Shortly after, they met Mercy Austin, a freshman from Uganda. Kim was wearing a bracelet that had the Kenya flag on it which caught Austin's eye. As soon as she zeroed in on it, Austin made the move to introduce herself.
"[Kim] was so friendly and so kind, and funny, too," Austin said. "She was asking the weirdest and most interesting 'get to know you' questions. If you were a color, what would you be? If you were an animal, what would you be? I just felt completely at home from the beginning. She's just so inviting. And it was just clear with everyone she talked to that she wanted them to feel welcomed and loved."
Kim said she could hear her mother's voice ringing in her ear, telling her not to worry, that she would find her people. She has. Kim credits being "at the right place at the right time."
Two months into college, and Kim is not the same timid freshman slowly strolling into the CASE kickoff a few days prior to fall semester. She walks into a room with confidence. When she talks, she takes pride in her Kenyan accent. Most of all, she encourages those around her, who are struggling to be themselves, just like she was.
"People will love you the way you are," Kim said. "It won't work out the first time, the second time, or even after a month, it will still be difficult. But just keep being you."